The Share Hope Subscription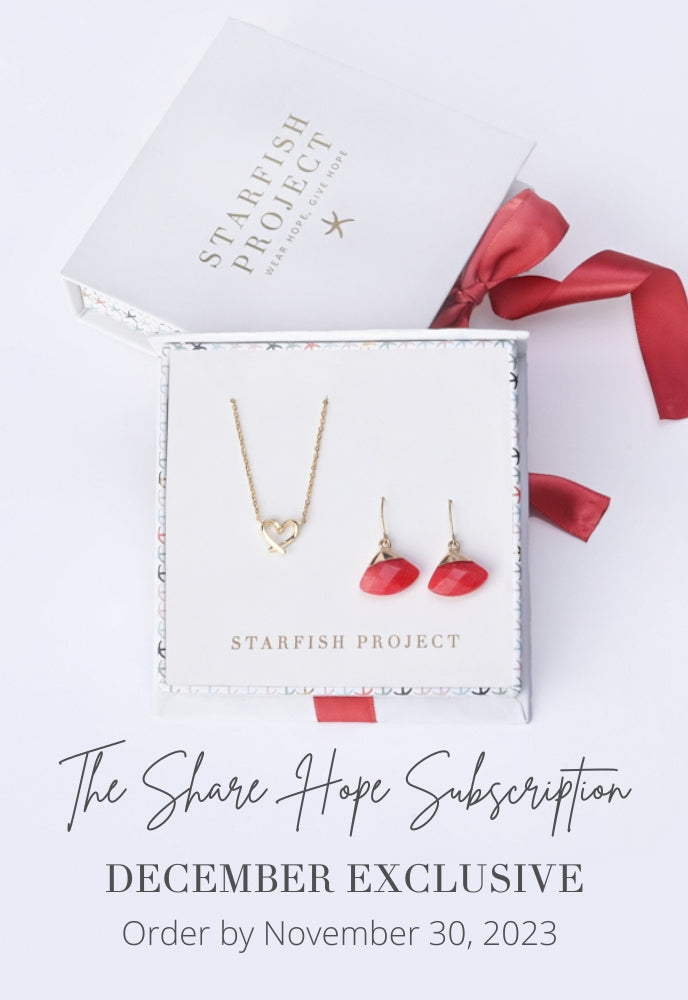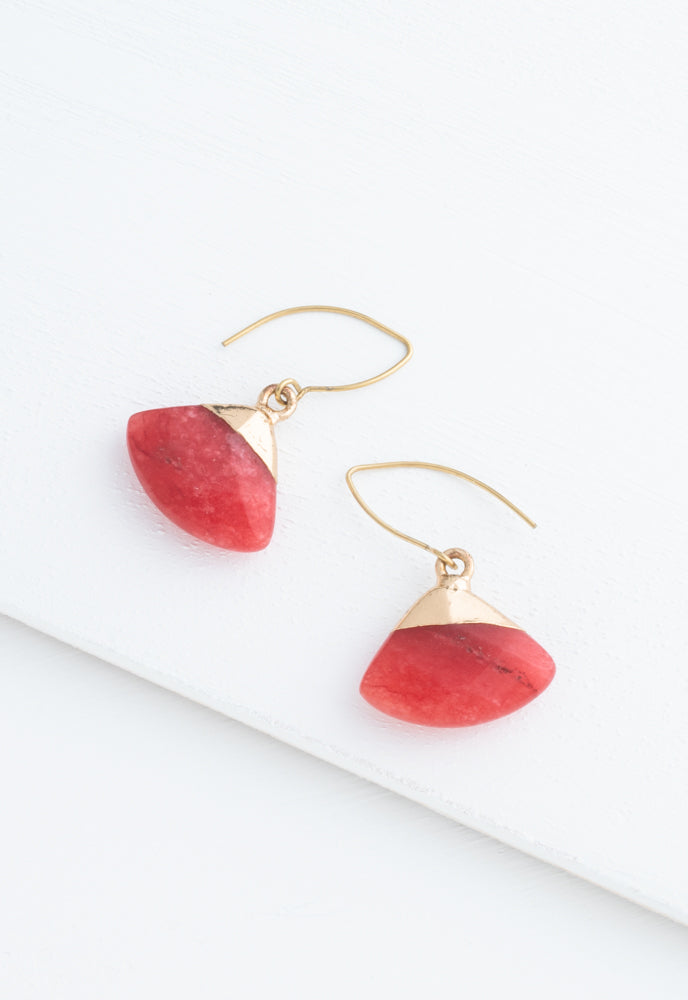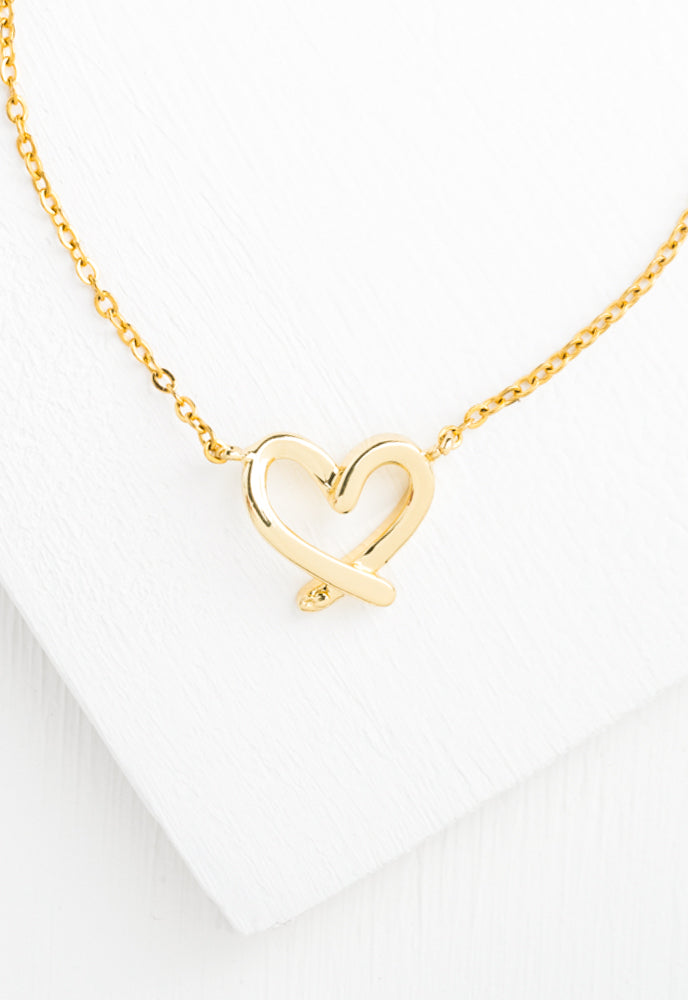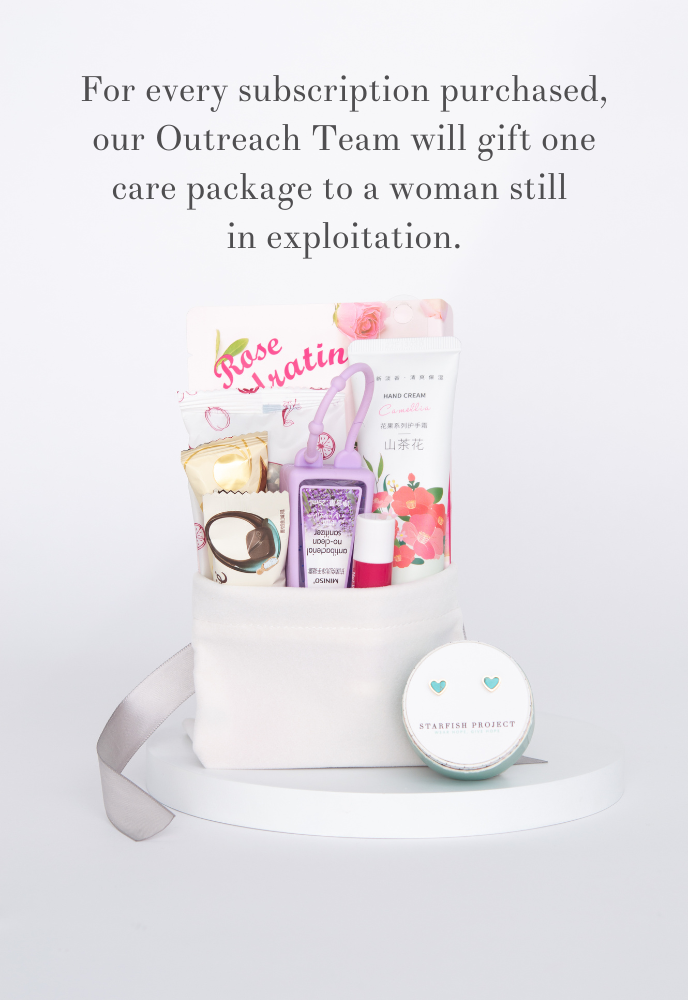 The Share Hope Subscription
Regular price
$35.00
$35.00

Your life-transforming subscription will include:
A Starfish Project Gift Box featuring two gorgeous, survivor-created jewelry items. Each subscription box will include one exclusive jewelry item not available on our retail website– hello, insider! What's more, when you gift (or keep!) the monthly subscription box, you partner with the Starfish Project outreach teams, who will give a gift in kind on your behalf to a woman still in exploitation. As you share your hope with her, may hers grow, giving her the bravery she needs to experience freedom. 
Get the Details: 
The Share Hope Subscription will ship on the 10th of every month throughout 2023. Every month the choice is yours – keep the jewelry inside or gift this month's jewelry as each comes gift-wrapped in our luxe Starfish Project Gift Box.
$35 for one month (+ $6 shipping)

*Yes, that's a two-for-one kind of deal and gift-wrapped too! 
Purchase before November 30, 2023, to gift an impactful and stunning Subscription Box to your loved ones. A gift receipt will be emailed to the address of your choice– simply print and gift! Subscription orders placed after November 1, 2023 and before November 30, 2023 will receive our upcoming October Subscription box.
December 2023 Share Hope Set:
Exclusive Style: Fan Drop Earrings in Crimson

Our gorgeous Fan Drop Earrings feature crimson red texture-cut stones dipped in gold suspended from a 14K gold plated hook. This timeless pair styles beautifully with a t-shirt and jeans as well as a little black dress! Whether chosen as a gift or to treat yourself we know the Fan Drop Earrings are sure to become a favorite. When you purchase the Fan Drop Earrings you help survivors of human trafficking experience freedom, establish independence and develop careers. Thank you!

Complementary Style: With Love Gold Necklace

The beloved Mother Teresa said, "Not all of us can do great things, but we can do small things with great love." May our dainty wear-with-everything 14K gold plated With Love Necklace inspire and remind you to do everything you do with great love. The adjustable chain makes the With Love Necklace perfect for layering and wearing solo. Your purchase of the With Love Studs helps our Outreach Teams reach out to women still in exploitation so that they too may discover a community full of love and hope. Thank you!

Disclaimer:
Subscriptions come with a one-year warranty and are otherwise non-refundable. Subscriptions are not eligible for coupons or other additional discounts. Items within a subscription box may not be substituted. Subscription services are for continental US-based customers only.
Beautifully packaged in our round gift box
Ships from within the U.S.A. within 1-2 business days
In stock, ready to ship

Inventory on the way

Liquid error (snippets/image-element line 107): invalid url input