It will come as no surprise that here at Starfish Project, we are a woman-run company. Save for one (very brave) man, your jewelry is designed, made, photographed, marketed, and everything in-between by an amazing team of women, most of whom are moms and survivors of human trafficking and exploitation. Lulu is one of the women of Starfish Project.
As our Website Product Manager, Lulu creates and launches every product page on our website. While we were selecting new pieces for our beautiful new Mother's Day Collection, Lulu asked me, "What do you think about sharing my story as part of Mother's Day?" As we discussed what this could look like, Lulu went on to say, "We share with the community that Starfish Project helps women and moms, I want to share my story so they can see how very true this is. I think it's beyond what they can imagine."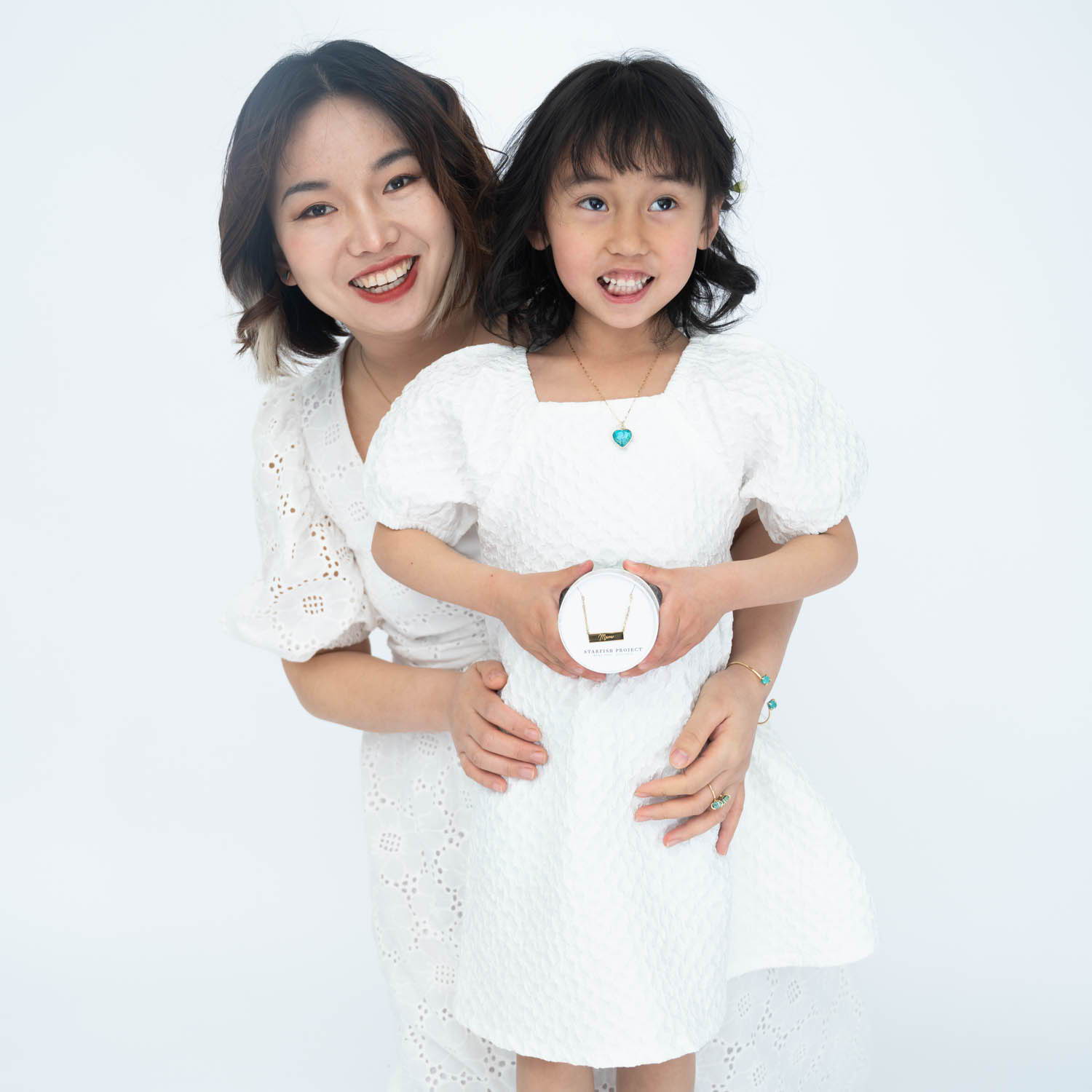 Lulu first began experiencing freedom at our Riverside Branch. In 2020, she made the difficult decision to leave an abusive marriage. She shared, "Coming from a divorced family myself, I really wanted to make my marriage work for my daughter's sake." Yet, in one unforgettable moment of clarity, Lulu realized that she needed to get out of her abusive marriage for the safety of her daughter and herself. Sadly the separation did not go as smoothly as she had hoped and she realized she needed to leave Riverside and find a new home a safe distance away.
"I was surprised when my leaders at Starfish Project said there was a place for me at our Headquarters. When I arrived, the team offered me the opportunity to become the Assistant to the Marketing Director. I was shocked. My education is very low - I only completed fifth grade. Usually, to be an Administration Assistant, you need a much higher education level. I never imagined that I could do this job."
"Additionally, the company supported me, as a single mother, to bring my daughter with me," shares Lulu. This comment may very quickly be missed by many of us from Western countries. You see, here in East Asia it has become very common, normal really, for parents to leave their children in the village with grandparents (typically the father's parents) to raise as the parents go into larger cities to work. Yet, Lulu made the brave and difficult decision to bring her daughter with her to a new city as she began a new life yet again.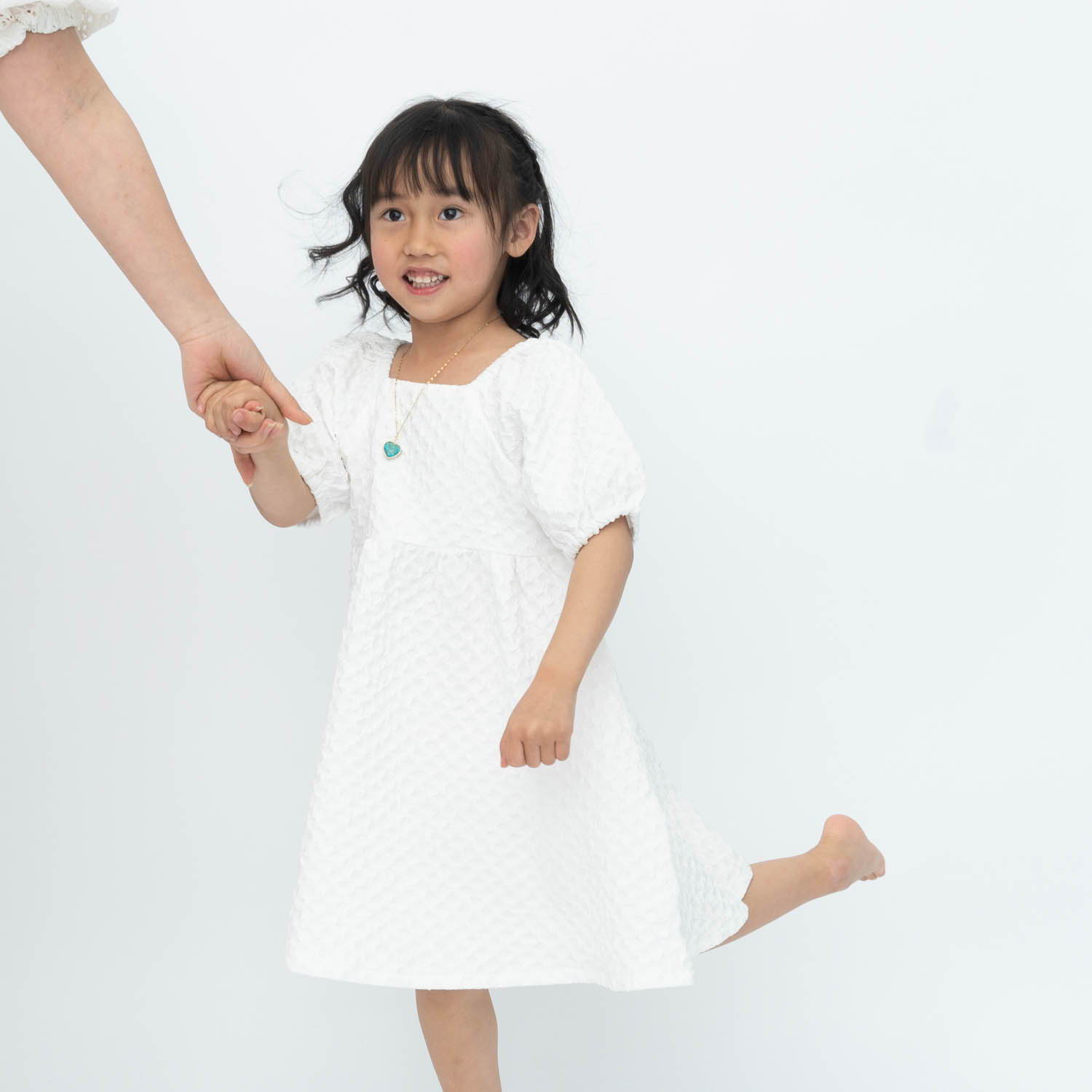 "It would not be possible for me to keep my daughter without the company's support. Preschool is very expensive in the headquarters city. But the company helped me (and other moms) by creating a partnership with a preschool. The only challenge was that the children get released from school at 4:30 pm and have a half-day on Fridays. When I communicated these difficulties, my leader allowed me to leave work at 4:30 and work from home. The company even created a program for our children on Fridays. The woman who takes care of our children has such a kind heart and has helped teach my daughter a lot of life skills. She makes handmade noodles and dumplings with my daughter because she knows they are her favorite."
"One of the most impactful memories is when our Starfish Project Founder and CEO, Jenny, offered to keep my daughter sometimes on the weekends so I can have a break. This support has allowed me to work peacefully, better myself in my job and as a mom."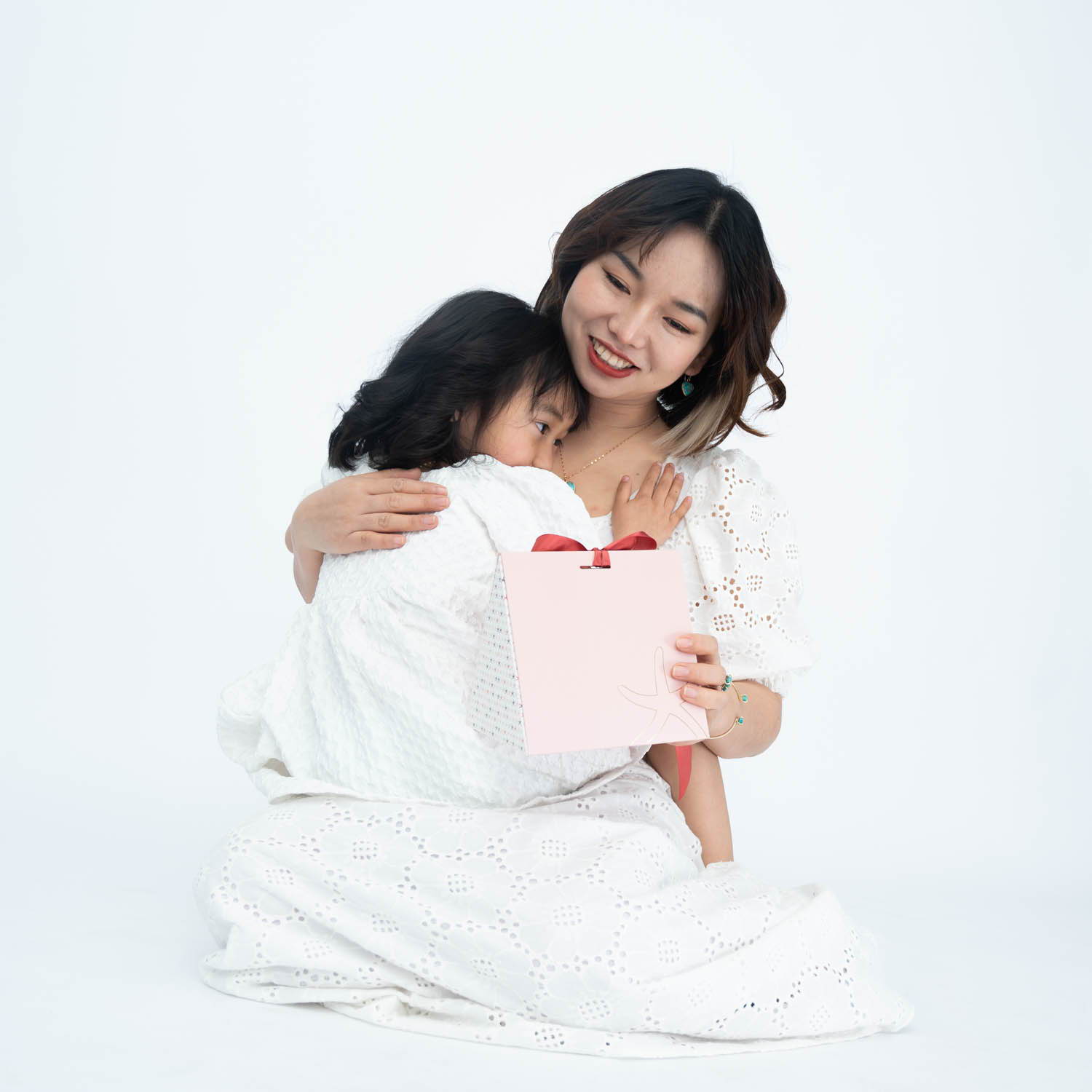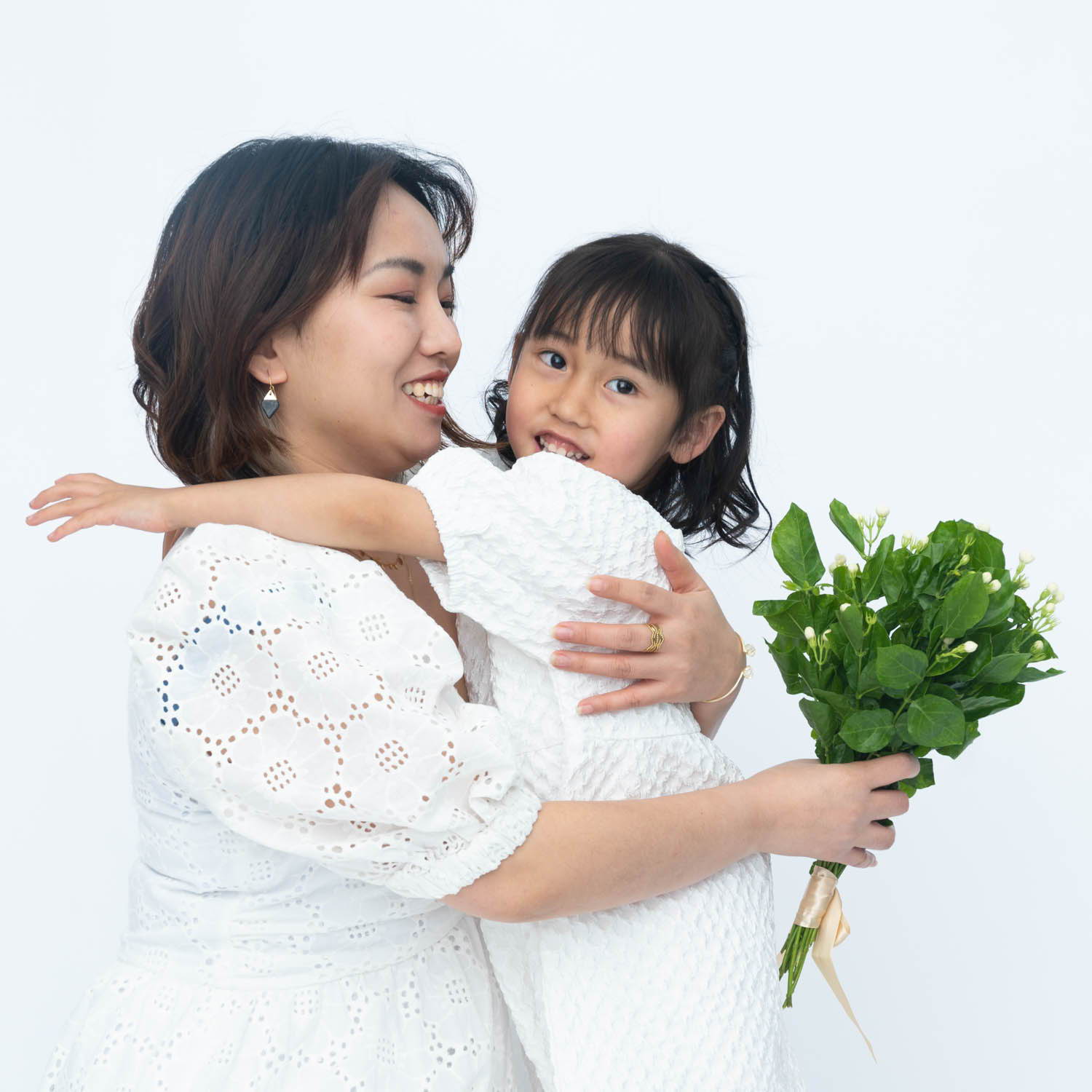 "Previously when people saw me they saw a woman who was neither happy nor unhappy – I was just numb. Today when people see me they see light. They see the light within me – I think what they see is hope. Yes, they see hope. My friends say I am a whole new person. Even my daughter has seen the change in me. Now she often celebrates me in her own way. She says "Wow, my mom is so pretty. My mom's eyes are so pretty, my mom's hair is so pretty." It's as if she had never really seen me before. Now she sees me as a very happy and loving mom."
"Even my daughter has seen the change in me…It's as if she had never really seen me before. Now she sees me as a very happy and loving mom."
"Here at Starfish Project, our boss encourages and actually helps us keep our children with us to have a healthy happy life together with our kids. Of course, we aren't perfect moms or parents but I think it's better for our children to be together with their moms. There were many roads my daughter could have traveled but I am glad she is on this road with me."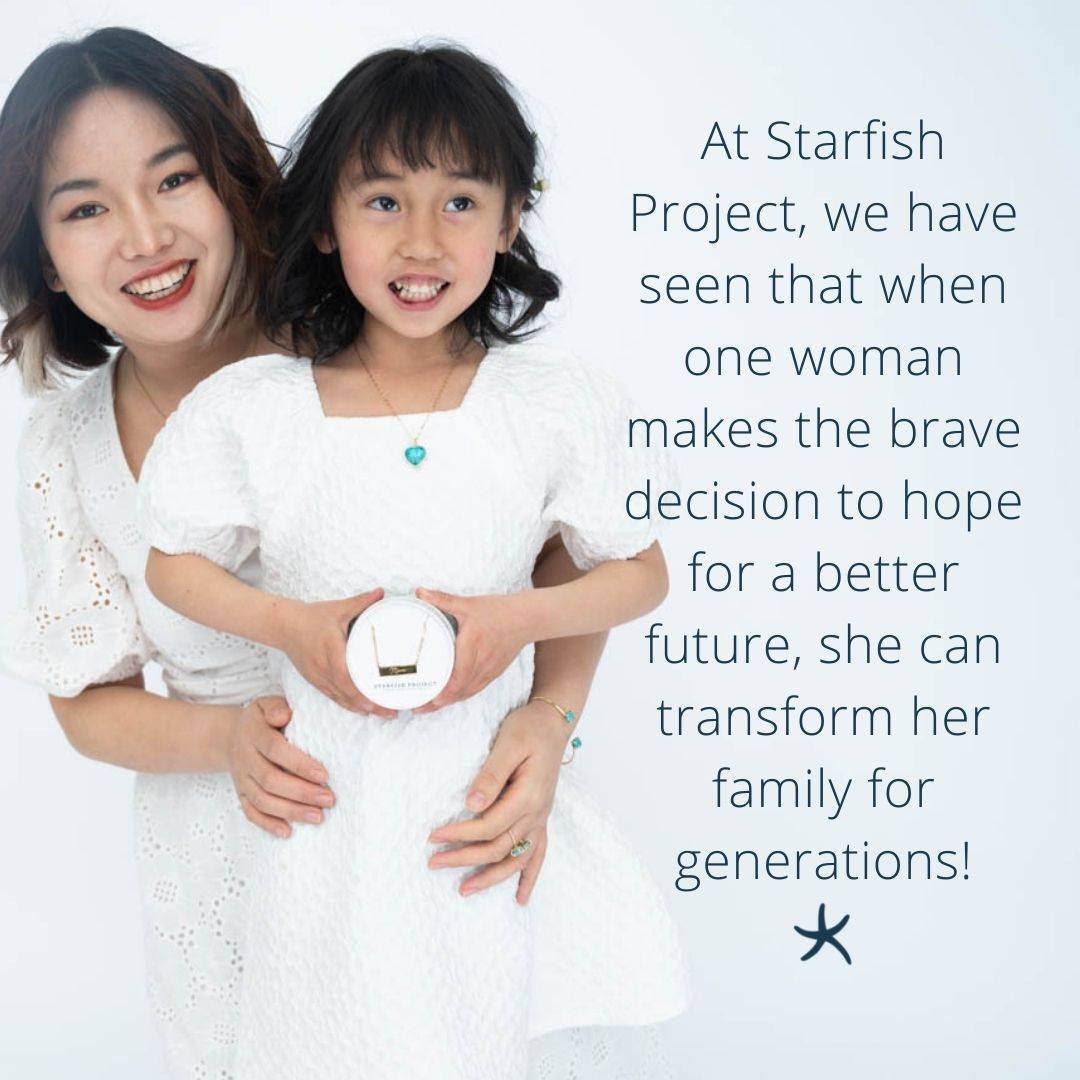 Through your Starfish Project purchase, you create life-changing opportunities for moms like Lulu that will transform generations. Celebrate your incredible impact as you shop our By Moms for Moms Mother's Day Gift Sets (that Lulu helped pair!).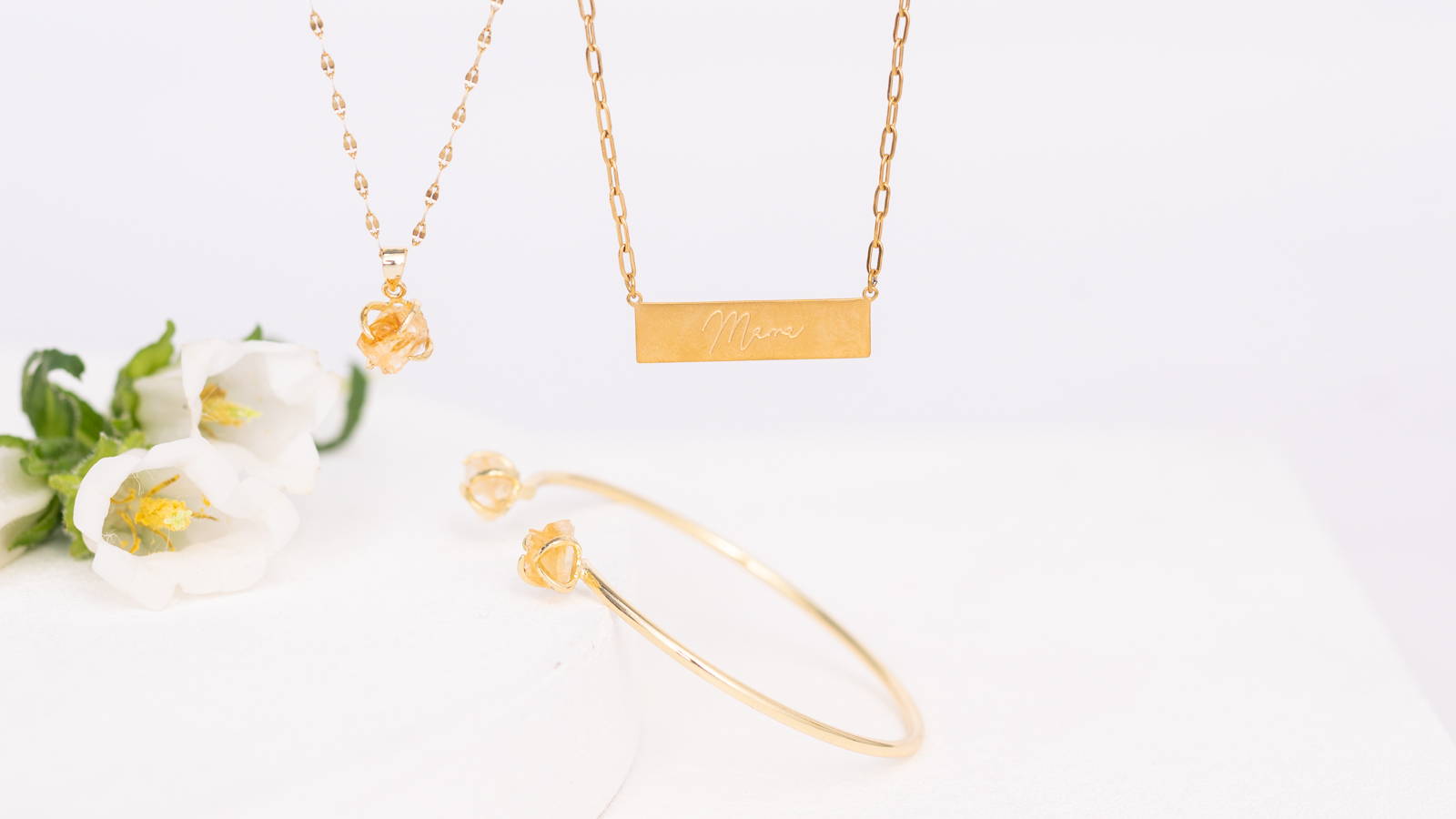 ---