Chang Chang's Story of Hope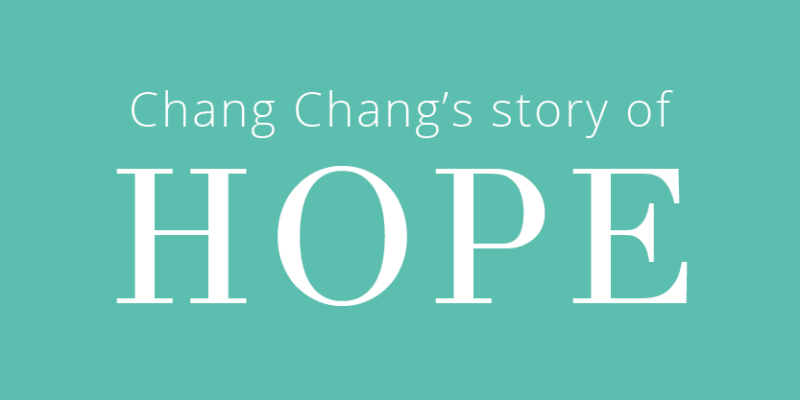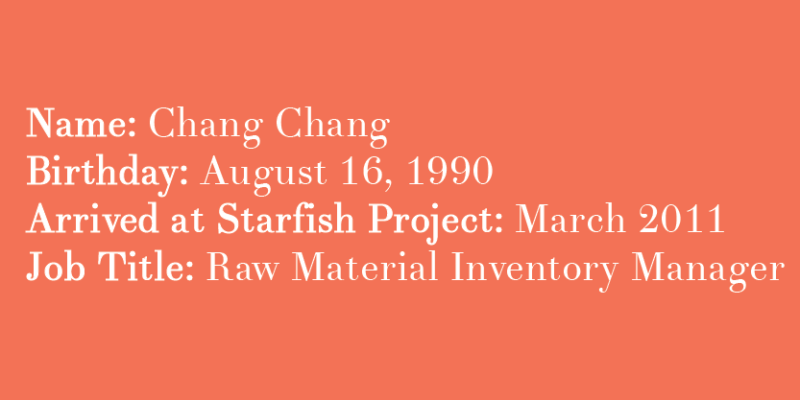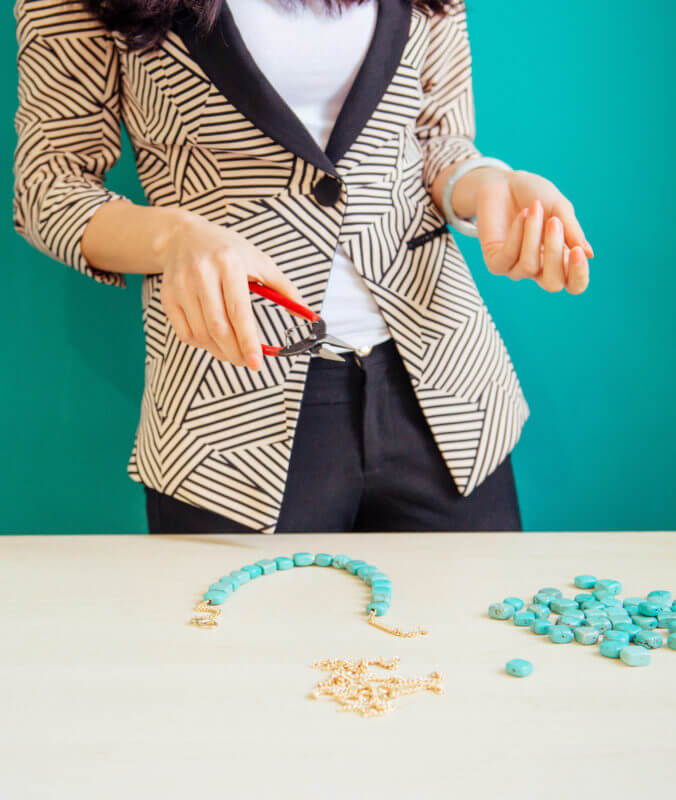 CHANG CHANG'S STORY OF HOPE
1. How did you come to be at Starfish Project?
I was working in the shops when a Starfish outreach team came to see me. It takes 28 hours to get from my hometown to headquarters.
2. What are your job responsibilities at Starfish Project?
I am our Raw Material Inventory Manager. I manage all the components that go into making all the different pieces of jewelry. Daily, I use the computer and inventory management software to check our inventory levels and make sure the production process goes smoothly.
3. What moment at Starfish is the significant to you, and why?
This is a hard question to answer since everything has been important. So many staff members have poured into me and have helped me develop professionally and personally. I remember one time I was crying at the shelter, and multiple coworkers came and comforted me. I like the fact that people care about my heart.
4. What is one thing you like about living in the Starfish Project shelter?
I previously lived in the shelter for 2 years. Now I live with my family. I loved living in the shelter. It was so much fun. There was always something happening—cooking, games, talking, singing, watching movies. I loved having family style meals with the other women.
5. Which steps of vocational training have you completed?
Chang Chang is a Certified Microsoft Expert
Literacy

Microsoft Word

Microsoft Excel

Microsoft PowerPoint

Microsoft Outlook

Additional study: English and math
6. How have you changed since you arrived at Starfish Project?
I have learned so many professional skills since coming to Starfish Project! Before arriving, I had never used a computer. Now, I use a computer every day for work and I am a certified Microsoft Expert! I have so many opportunities to learn here.
7. What is your happiest memory at Starfish?
Again, hard to say, since I have so many happy memories. I loved going on a business trip to help source materials with Jenny and our Production Director. We were busy meeting suppliers and purchasing materials, but they still took the time to celebrate my birthday and make me feel so special. There was so much food that we were not even able to finish all the dishes.
8. What would you like our customers to know about you or the company?
You are not just buying jewelry but giving women real opportunities to grow. Learn the stories of the people who are making the products you purchase. You will see lives are being changed because you buy Starfish jewelry.


Check out products made by Chang Chang and the other women at Starfish Project!
---