Play to win over $100 of jewelry!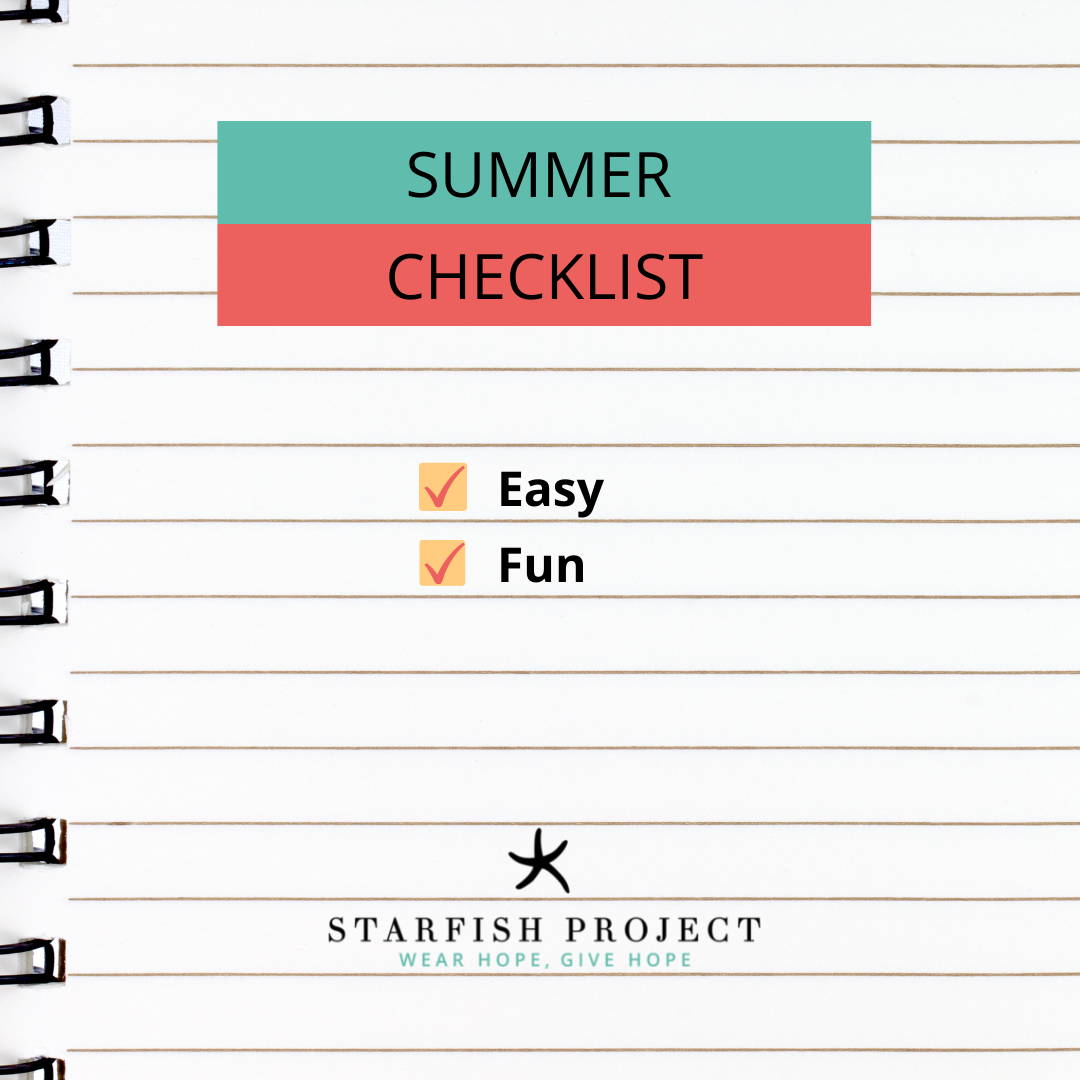 Is it just me or is anyone else feeling a bit of whiplash? For a few moments there, life slowed way, way down and then just like that it sped up and it's summertime! I am not ready. I have no plans. My kids are out of school and my heart is all in for making beautiful family memories, yet I find myself stuck between my to-do list and the pressure to make the first post-COVID quarantine summer "epic"! I'm in the need of some easy fun to connect with the wonderful people in my life this summer. And I wonder if you may be in the same boat (Gosh, I wish I was in a boat! haha)
The good news is, here at Starfish Project there is an office full of moms to the rescue! They are my go-to gals when I need ideas for, well, just about anything. So, in the name of easy fun, the women of Starfish Project have helped me create a summer bingo.
Grab the bingo sheet below, have fun, take pictures and tag us on social media @starfish_project for a chance to win over $100 of our favorite summer jewelry!
Here's how to join:
Make sure you follow us on Facebook and/or Instagram.
Tag us in 4 photos that create a line of bingo on our Easy-Fun Bingo sheet
Send the photos to us in a message, too.
** Get your photos in before September 1, 11:59EST for a chance to win!
And just like that, you'll be entered to win over $100 worth of beautiful, survivor-created jewelry!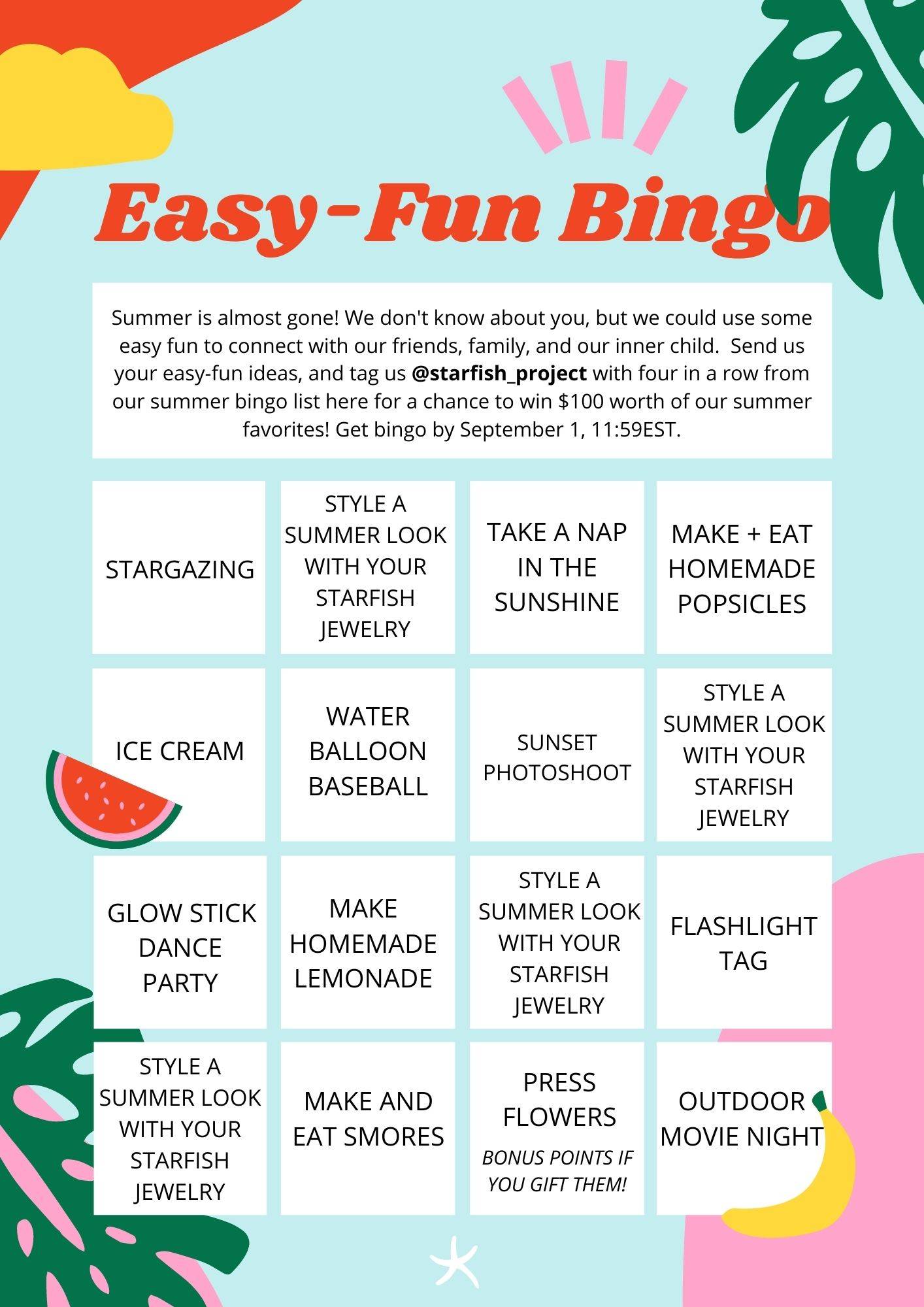 ---