Introducing the Rebecca Necklace
This year, we gave customers the opportunity to name a piece of the Holiday Collection in honor of someone they love. Today's story is one of triumph and friendship! Today we get to introduce the Rebecca Necklace and celebrate Rebecca overcoming cancer.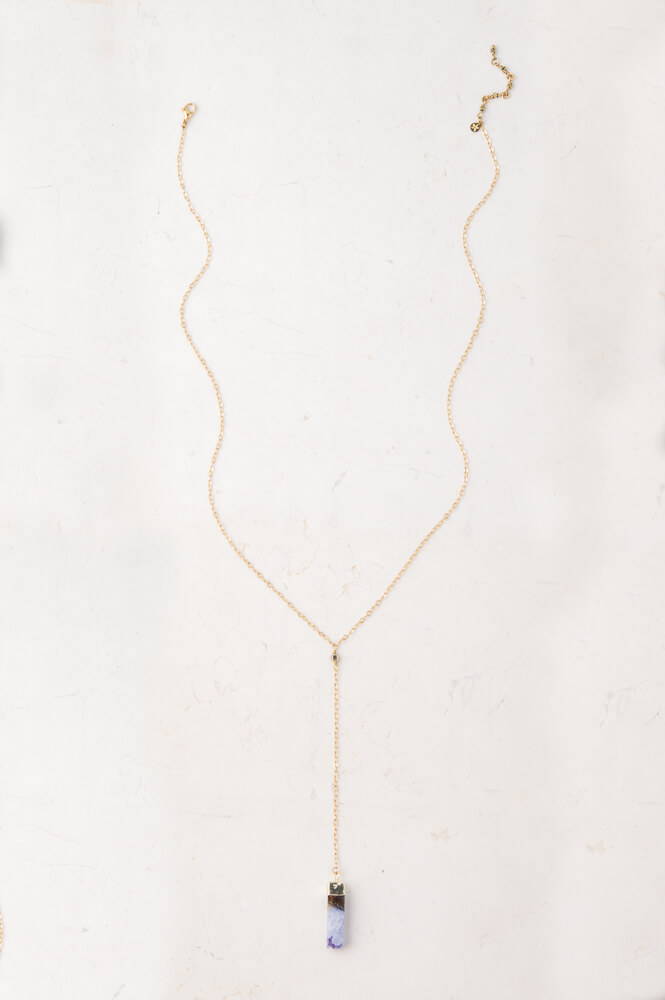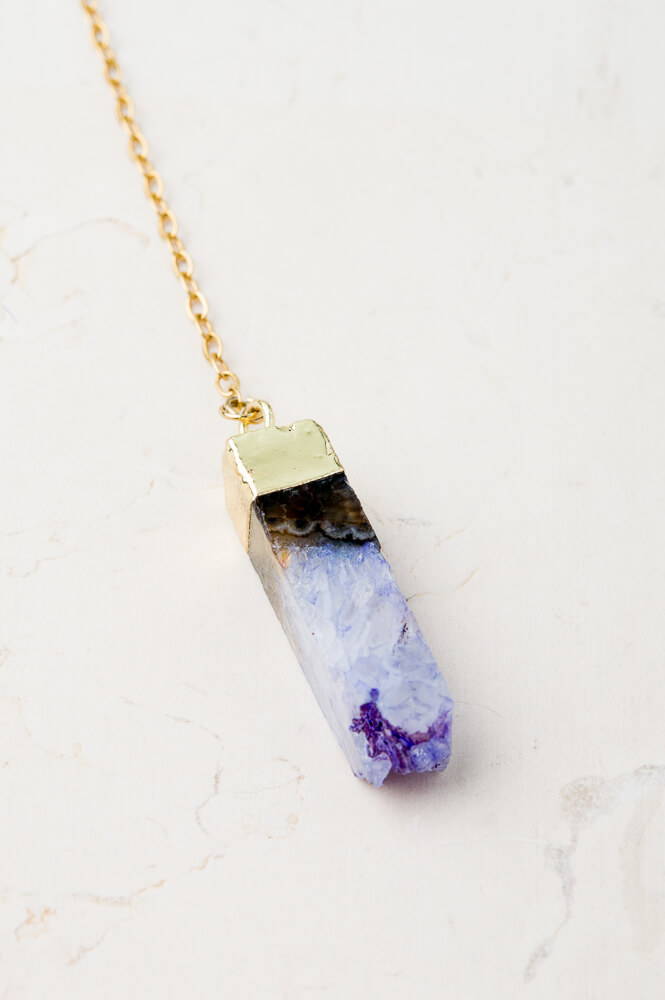 The Rebecca Necklace is named in honor of Rebecca by her friend, Rochele Griffin. As a friend and cancer survivor, Rebecca, impacts the lives of others by living in deeply rooted faith, walking in unwavering trust, and loving well, while she sacrificially serves others.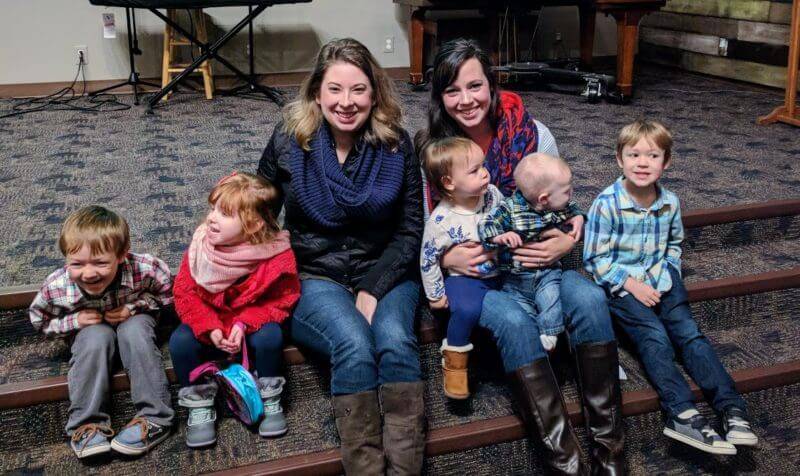 Rochele answered some questions for us about her friendship with Rebecca.
How do you know Rebecca?
I met Rebecca almost 9 years ago when my husband and I joined a young adults community group. I had just gotten married and moved away from home. I was shy, and she was loud and welcoming! My friendship with her was one of the first friendships that I established in my adult life.
Tell us about your friendship with Rebecca.
After a few years of knowing and living close to each other, my husband and I moved to Japan after he joined the Air Force. During that time, Rebecca and I kept in close contact. With every conversation, chat, and Skype call, our friendship grew despite the distance. When my husband deployed to Iraq, she was a constant source of encouragement. A few months after his return, she flew me out to be a part of her wedding. I expecting my first baby, and it was such a joy to be able to come together to celebrate both of our growing families!
A few years later, my husband finished his time in the military and we began our move back home. Rebecca and I talked often, looking forward to "doing life" together, now both as young moms.
Just a few short months after our move home though, Rebecca was diagnosed with Stage 3 cancer. I remember the phone call so clearly when she told me what was happening. My heart broke for my friend! Not for a moment could I imagine what she was walking through, especially as a mother. What we had planned on being a time of joy and celebration was now one of grief. Right after her diagnosis, I found out I was expecting my fourth child. Even though she was fighting this monster of a battle, she always asked how I was feeling and if I needed anything.
Our idea of what our friendship and what mothering together would look like that year was very different than what we had expected. And while I know it was so hard on her, I am honored and blessed to have been able to walk along aside her through it.
I watched Rebecca suffer for nine months, but what I really saw was a woman who never stopped loving, and loving well. Her attitude was always hopeful, no matter how hard the day. She told me once, that one of the hardest things for her during that time was that she wasn't able to help and serve others the way she would have liked to.
In April 2017, she finished her last chemo treatment. That same week, my son was born and she came to the hospital, not for treatments or appointments, but to hold my baby.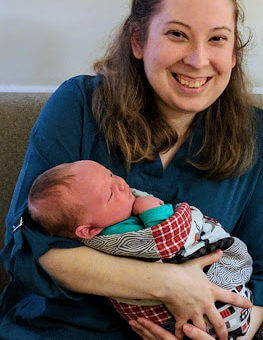 Rebecca holding Rochele's baby
She was cancer free, and it was finally time to celebrate! I want to honor her for her strength, her demeanor of hope and joy, her love that is so selfless, and of course, I want to honor her victory!
You can honor one of your friends by naming a piece of jewelry in our Spring 2018 line.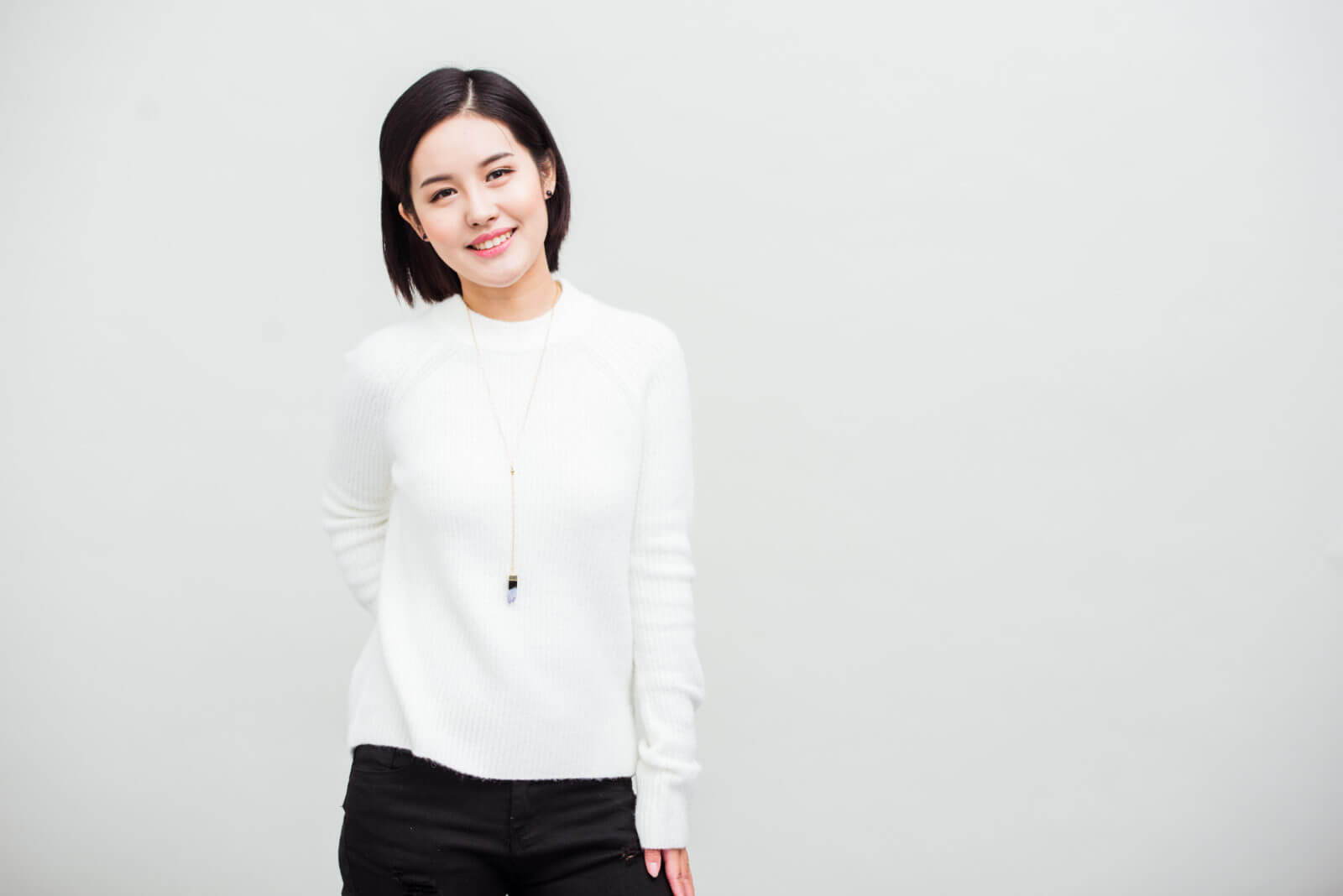 ---