Today I sat down with our new photographer in training, Nora to ask about her new role. She was so excited to share her story with you! Here's what she had to say.
"Having the opportunity to come from our Riverside Branch to our Headquarters to learn photography is a huge gift to me. You see, when I was young, I loved to create and draw. I would use a rock to draw big beautiful gowns and dolls on the wall. As a child, I never dared to dream I could work in a job doing something I love."
"Over the past three months, I have poured myself into learning how to create layouts and take photos. I look forward to coming to work every day! When I lay out a photo it's like I am drawing with necklaces and earrings to create a beautiful picture for our customers to see."

"My photos are a work of love. Actually, when I think about my time at Starfish Project that's the word that comes to mind— love. At Starfish Project, love is a company value and it's a part of everything that we do. I love my work not only because it is an amazing opportunity for me, but it gives me the chance to create more opportunities for other girls and women like me."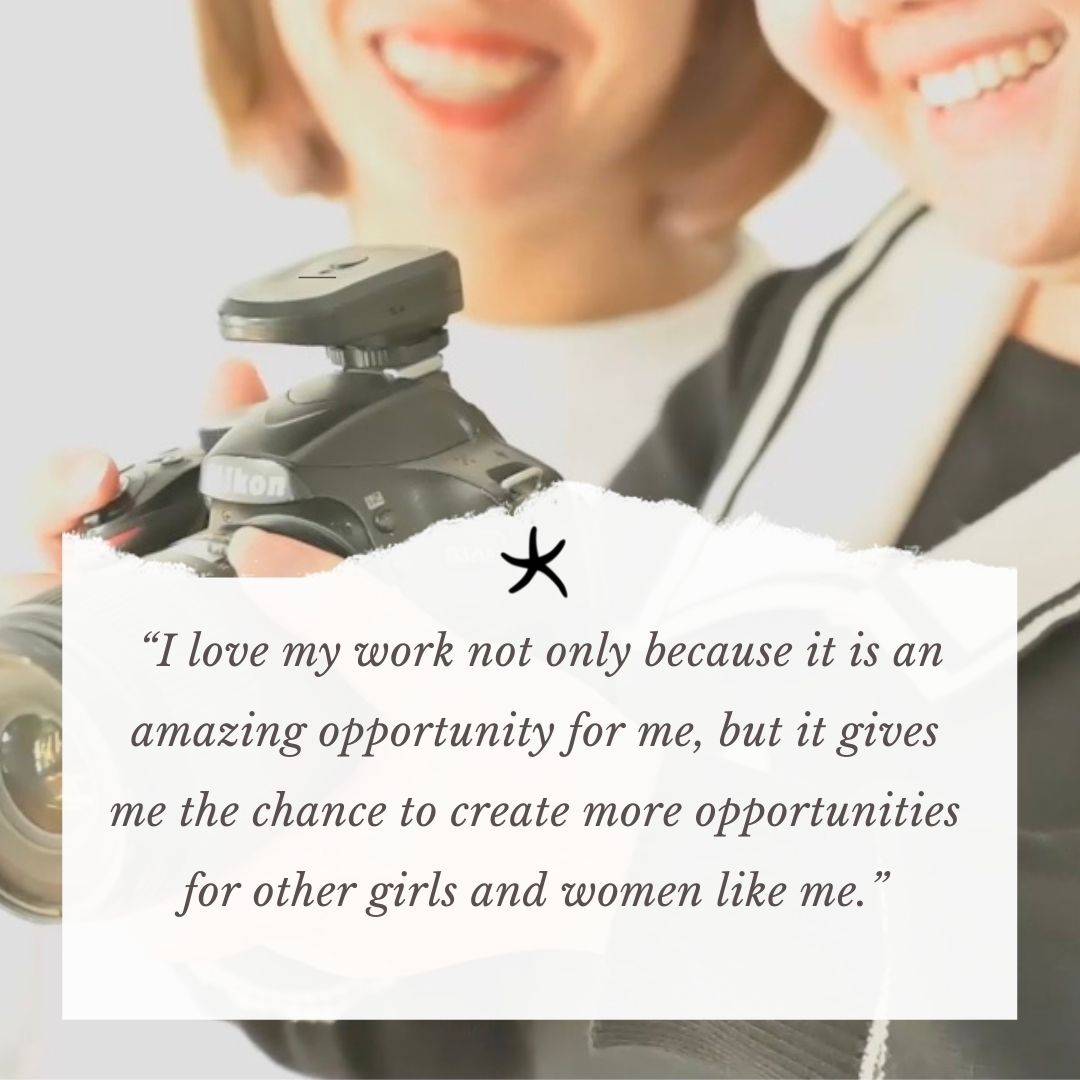 "Coming from a very poor family, I never had these kinds of study opportunities. I am so grateful for them now. When you, our customers, purchase Starfish Project jewelry you help a girl like me have this amazing chance to discover or rediscover my gifts and passions.
My mentor June often says, "Nora, you have a photography gift from heaven." Truthfully, I think there are probably many other women out there who have a greater gift of creativity than me but they just haven't gotten their opportunity yet. I am so grateful that my opportunity has come. Thank you for helping me find the dream I never knew was possible."
- Nora, Starfish Project Photographer
---