Restoring Hope Across Continents
Regardless of what continent we find ourselves standing on, our World has been turned upside down. We are in a season of making some really hard choices, in our jobs, family and maybe most importantly in our hearts. One of the most challenging choices during this, once in a lifetime experience, is the choice between fear or hope.
The work Starfish Project does here in Asia has helped many of us build wonderfully resilient hope muscles. Weekly, if not daily, our team deeply hopes to see women who have become our friends leave their world of exploitation. Leading a woman who has only known value in a brothel to freedom is not a straight path. We have been disappointed and brokenhearted many times over and yet we can always pick up hope again. It's become part of the process of restoring hope to a broken world.
If I am being honest, as an American living in Asia I have struggled much more this season in finding hope for my home country in the midst of a pandemic. We are well practiced in lighting and re-lighting the flame of hope for the women we work with and yet we find our hearts torn across continents at this time. How can we offer hope to our friends and family across the globe? How can we make an impact? How can we hold hope for everyone during this time of uncertainty? We truly believe there is enough hope to go around. Would you consider joining us in our mission to restore hope across two continents this week?
We'd like to invite you to join us as we double our impact through a partnership with Americares. Through April 7th, 30% of all our sales will go toward purchasing medical supplies for the frontline workers in America who are daily battling COVID-19.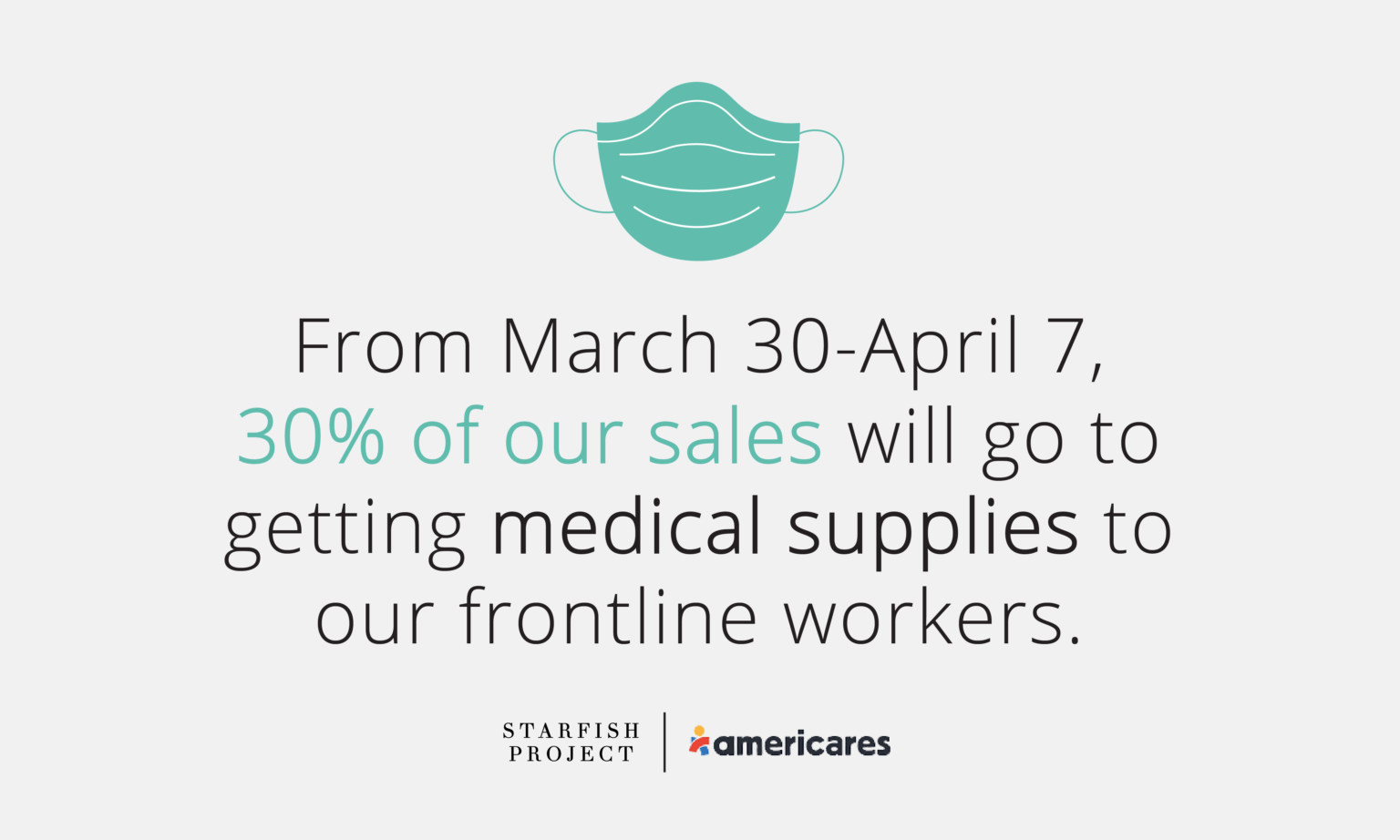 ---