How Jewelry is Made at Starfish Project
To celebrate our new Holiday Collection, we want to take you behind the scenes to see jewelry production at Starfish Project. You can see how so many women contribute as the jewelry is sourced, designed, produced, and shipped.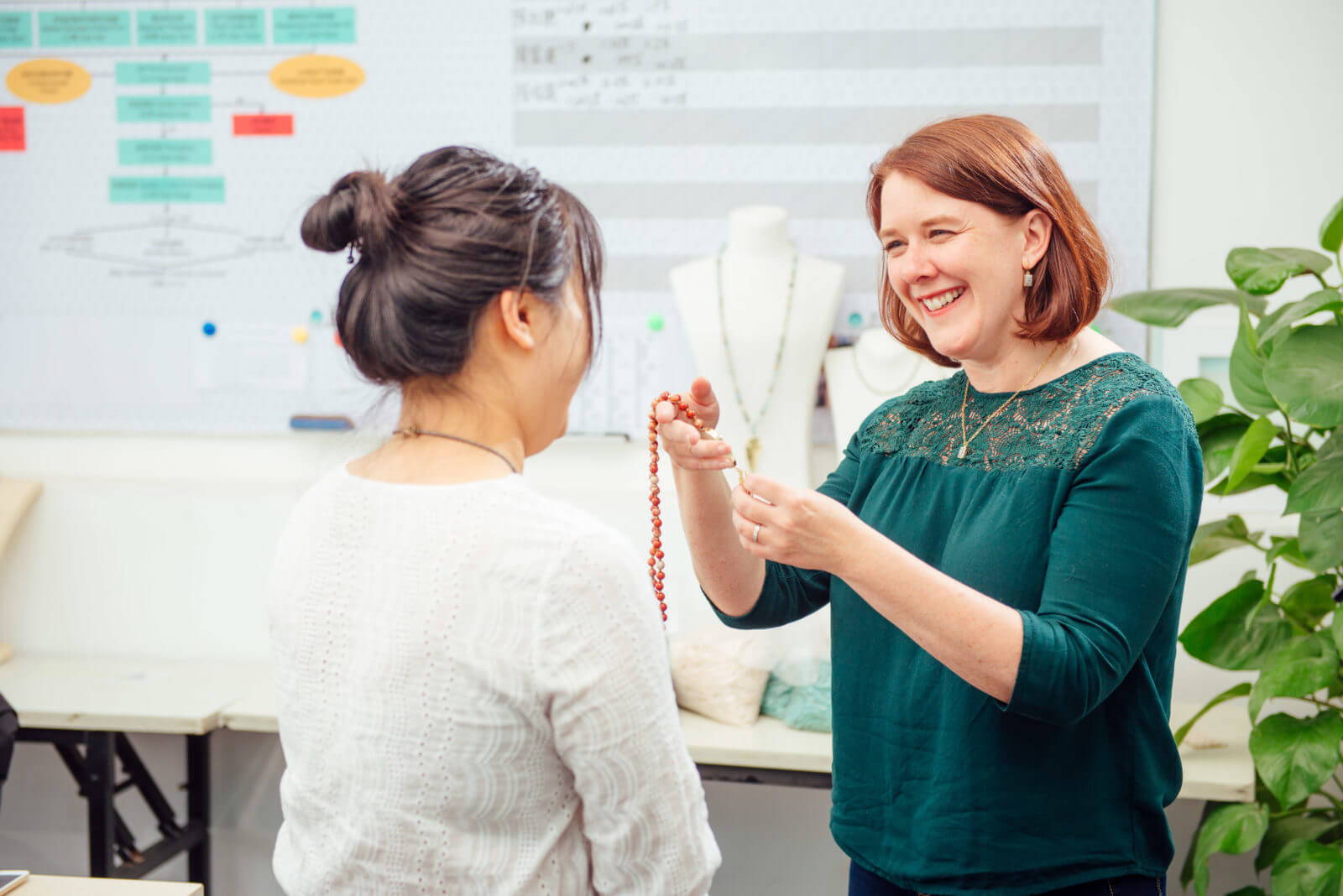 Step 1: Sourcing Materials
Our Sourcing Team is responsible for finding all the materials we use to make your jewelry: the chains, clasps, beads, gems, rocks, everything!
Every few months, our CEO Jenny and Sourcing Manager Chenying go on a sourcing trip. Jenny designs nearly all of our jewelry, and Chenying is responsible to manage the sourcing process. While Jenny looks for pretty materials, Chenying starts negotiating prices, discussing quality concerns, timelines, availability, and adherence to Fair Work requirements.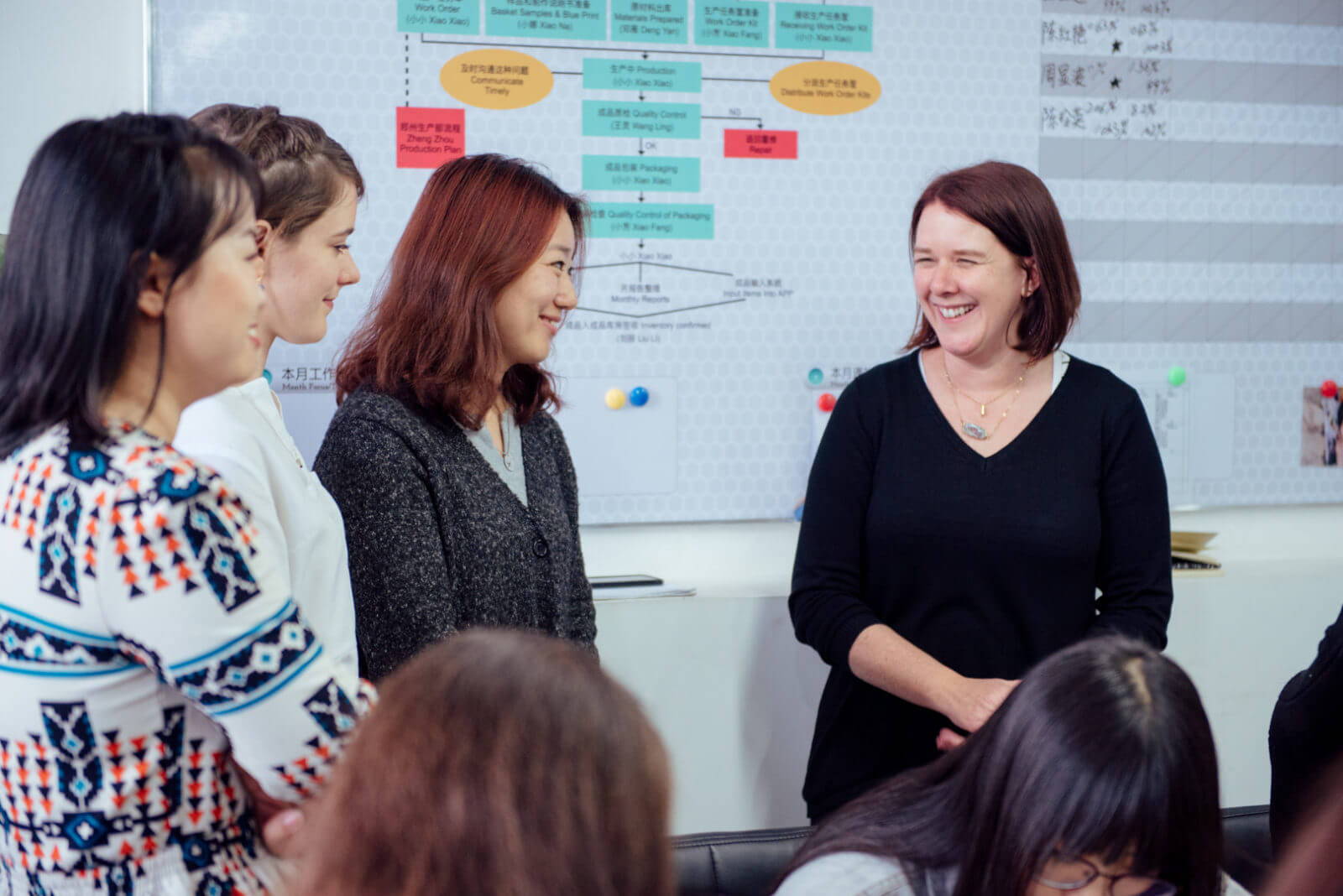 Xiao Xin, Virginia, Chenying and Jenny in front of our Production Board
"We have vendors that we work with regularly, so with them the process is easier," Chenying explained. "However, Jenny is always looking for new twists and special pieces. We have two primary requirements when choosing our vendors. The first one is the quality of their materials and processes, and the second one is their Fair Trade ethic. We cannot work with a vendor that does not follow local labor laws, or one that treats their workers unfairly."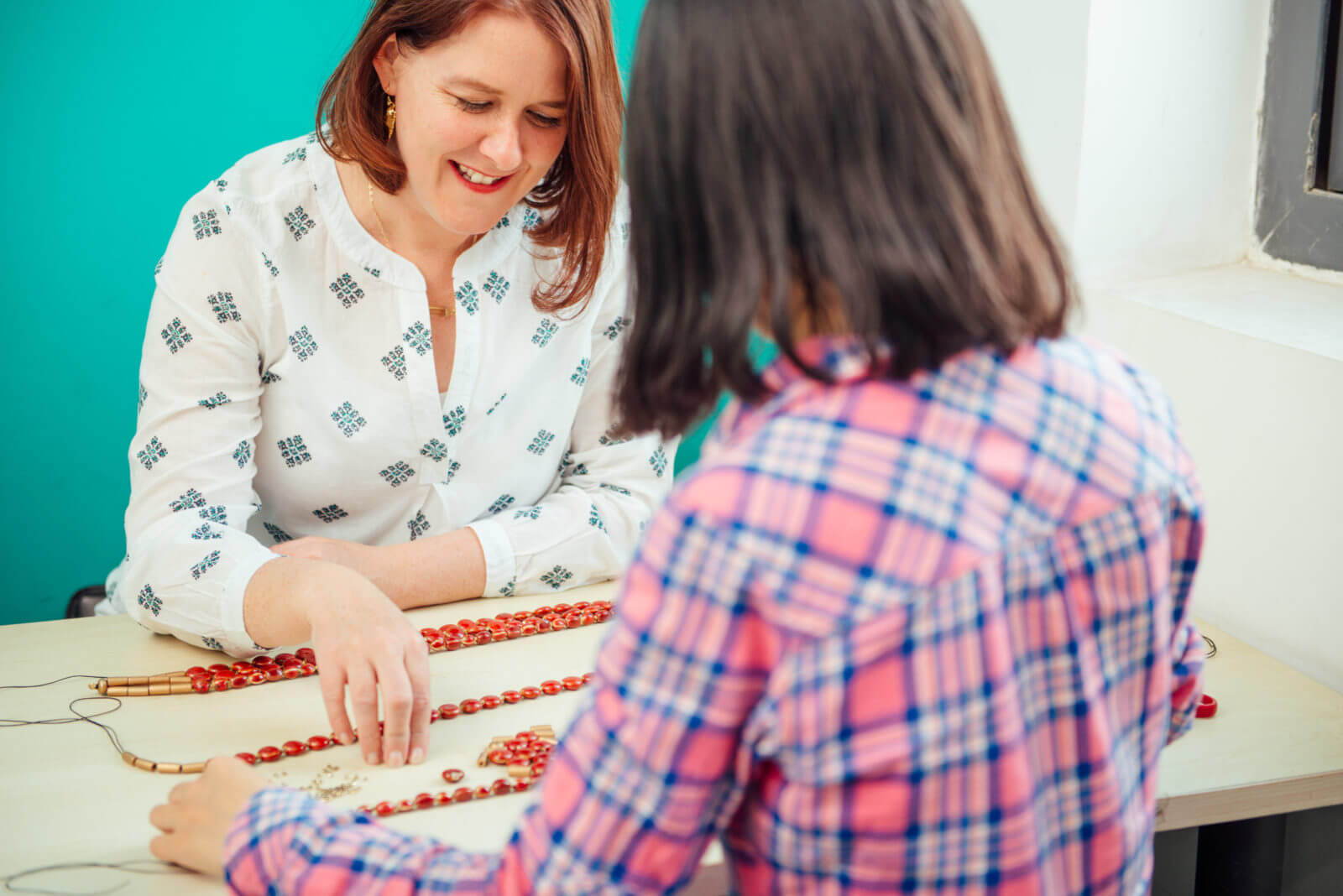 Step 2: Designing from Sample Raw Materials
Once Jenny receives the samples of raw materials in our headquarters office, she spends a few days designing jewelry. We often get input from customers on Facebook or Instagram on design ideas! You guys help us so much! Once Jenny finalizes a new line, Chenying calls our vendors to order all the raw materials we need.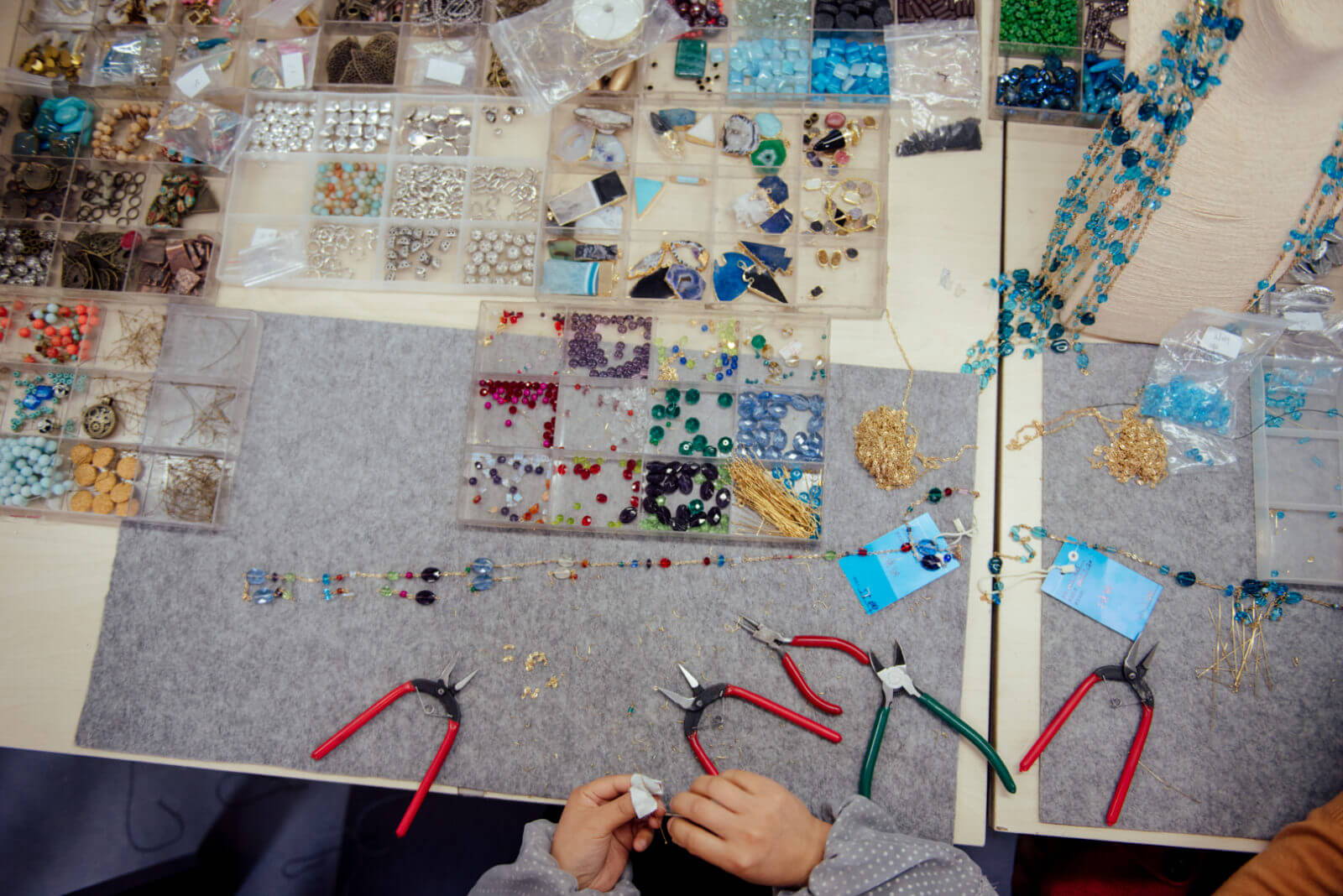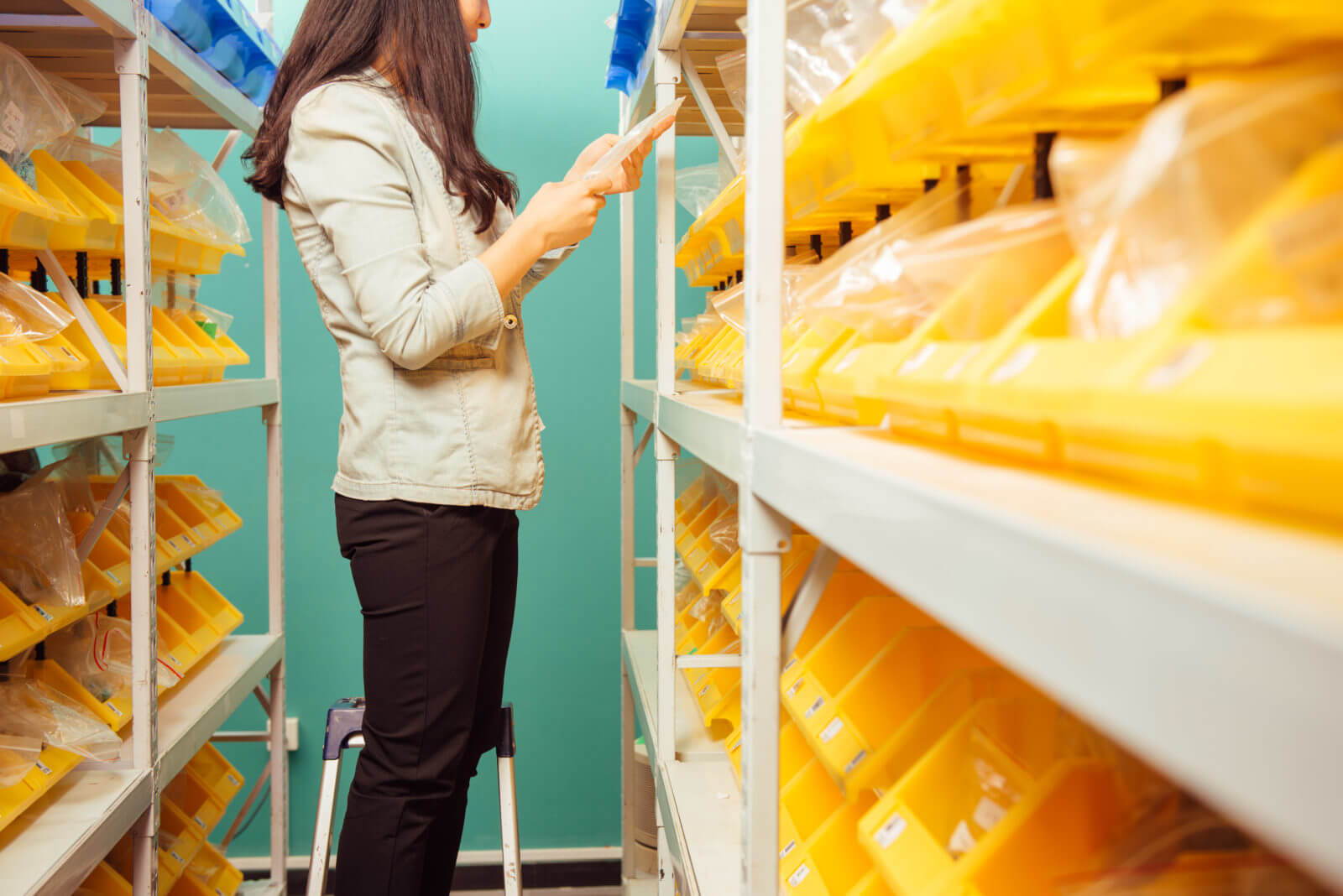 Chang Chang puts raw materials into boxes in our Production Room
Step 3: Raw Materials Arrive
When the raw materials arrive, the Quality Control inspects every piece (yes, piece by piece!) to make sure there are no defects and then Chang Chang adds them to our inventory database. If there are any damaged pieces, they're returned for replacement.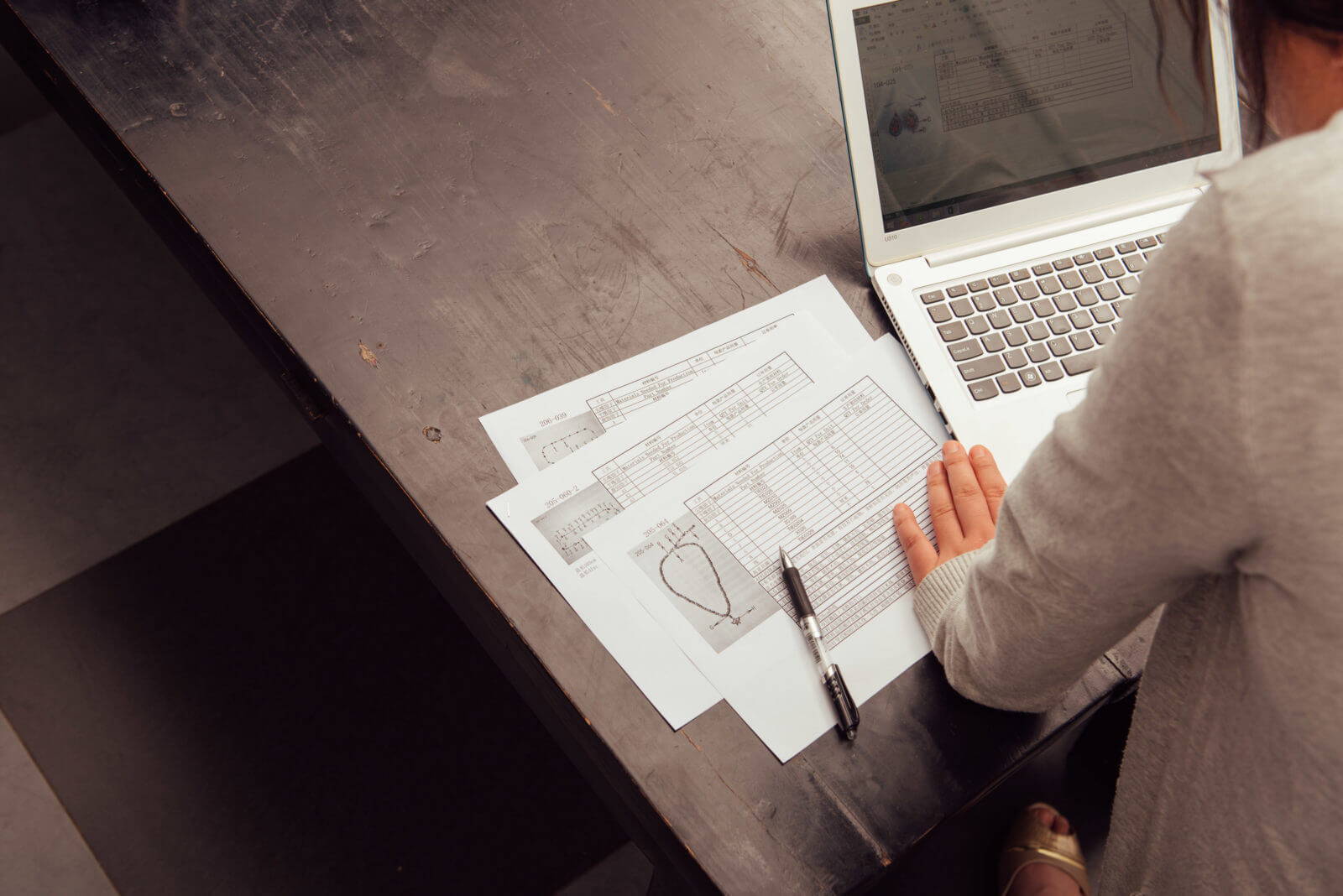 Bai with a finished blueprint
Step 4: Making a Blueprint for Each Piece of Jewelry
The blueprint is the pattern the women follow to make each piece of jewelry; for example, how many of each type of beads, how long a necklace should be, and the order of beads in each design. Bai works hard to make a blueprint for every piece of jewelry. With dozens of women making the same piece, a blueprint helps keep the quality and design consistent.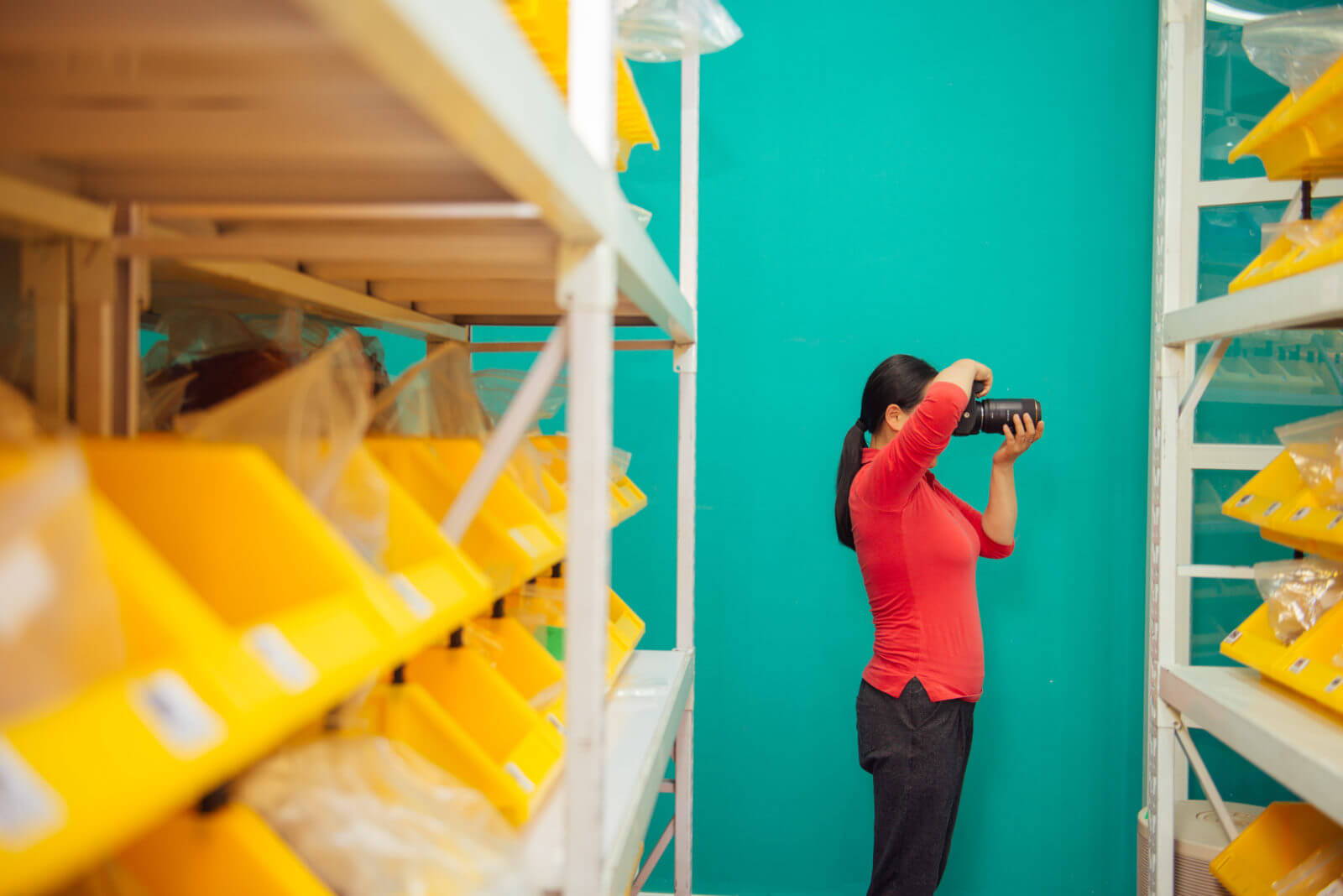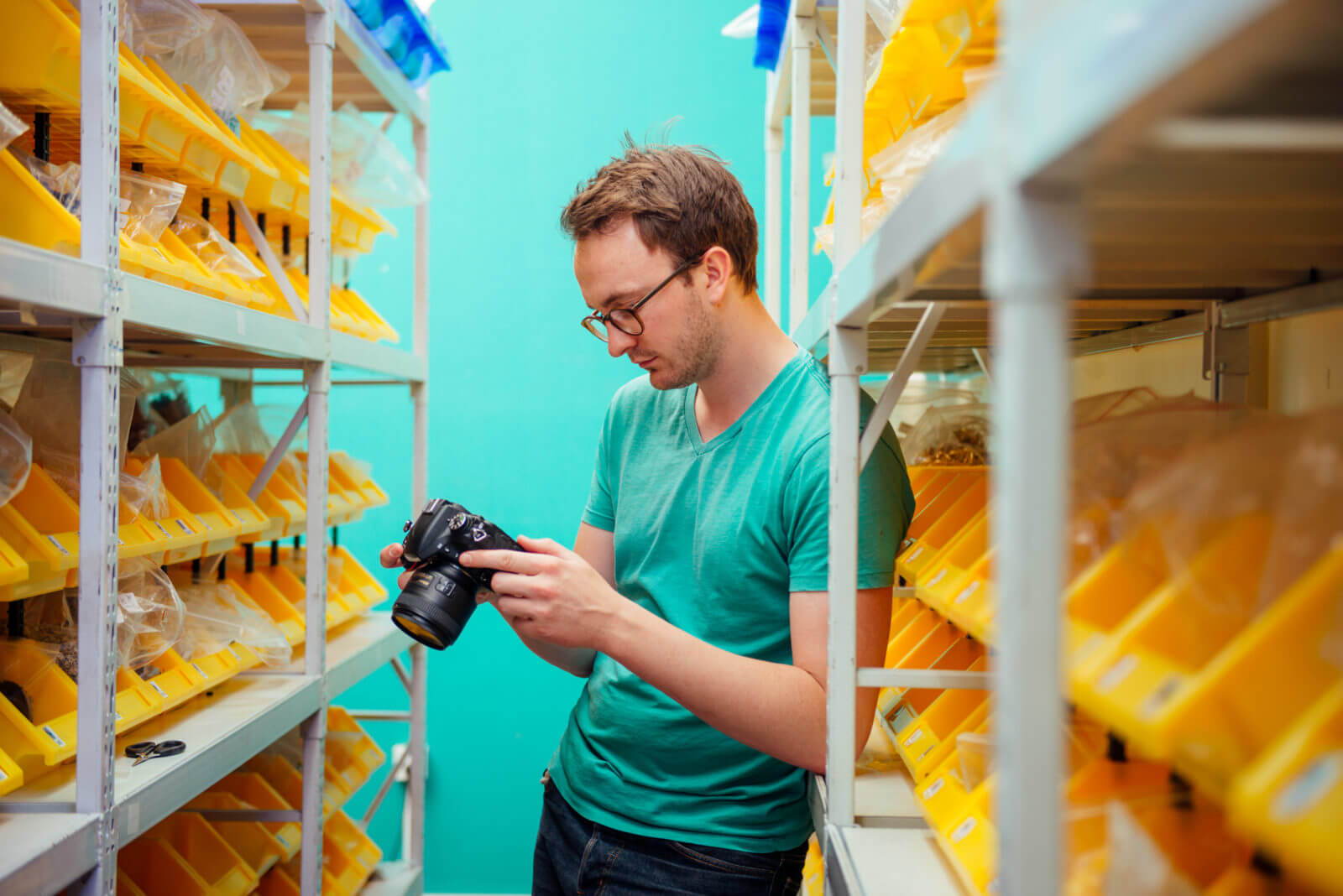 June and Luke taking photos
Step 5: Photography
Our amazing photographer, Luke Cleland, oversees all the photography for our jewelry. He trained one of our women, June, to take product photos. June takes a product photo, sends it to Luke for feedback, and prepares the photo to go online. June is learning how to edit photos right now, so she will be able to do all the product photography from start to finish!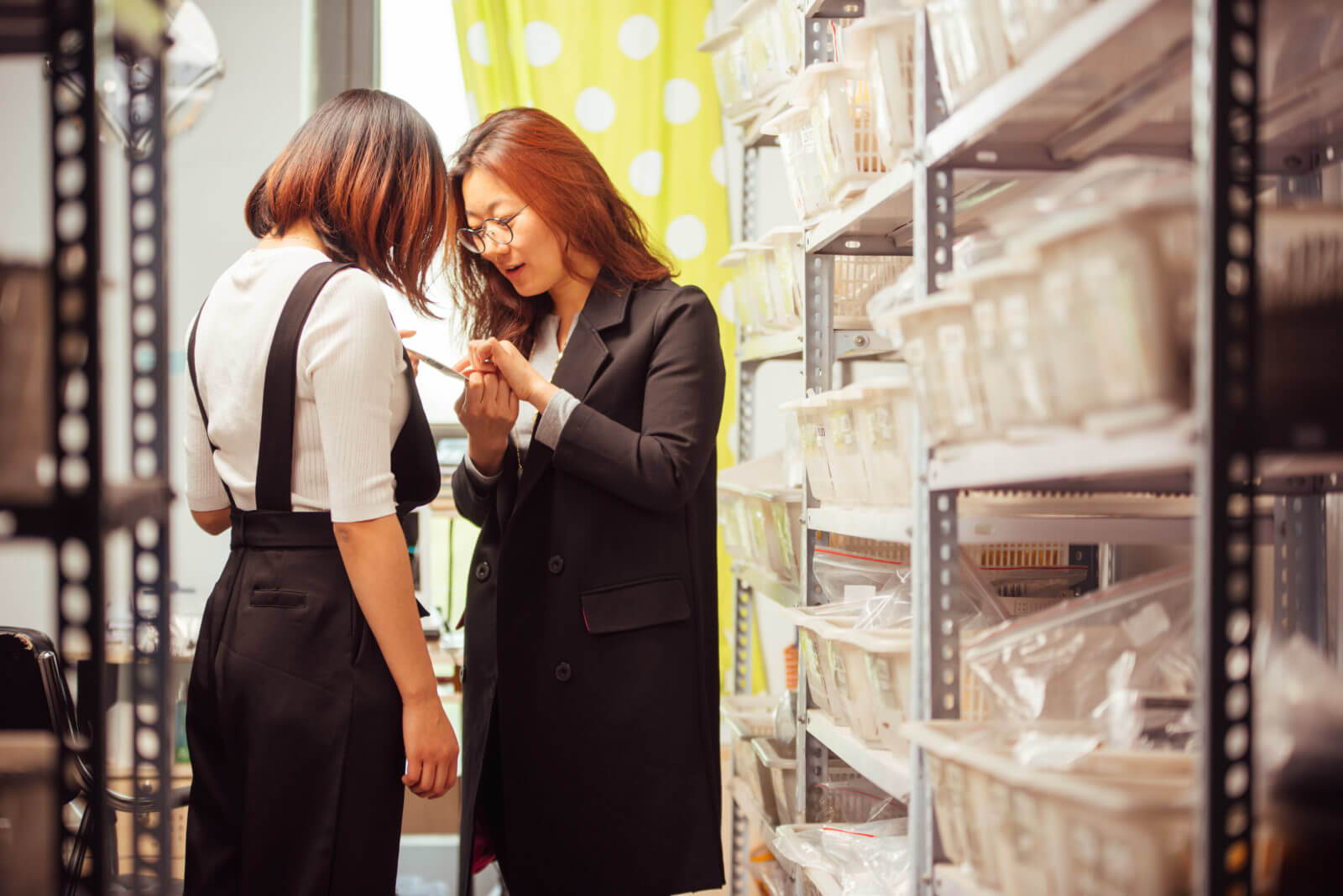 Mae Lee and Chenying review finished inventory
Step 6: Send it to the United States!
Bee makes sure the production of each piece goes smoothly and our production team works hard to make every piece. Nina and the Quality Control team review it one last time. Mae Lee handles inventory numbers as the Asia team packages everything up and ships it to our Goshen, Indiana office. Our amazing Goshen team unpacks everything and gets it ready to ship to customers.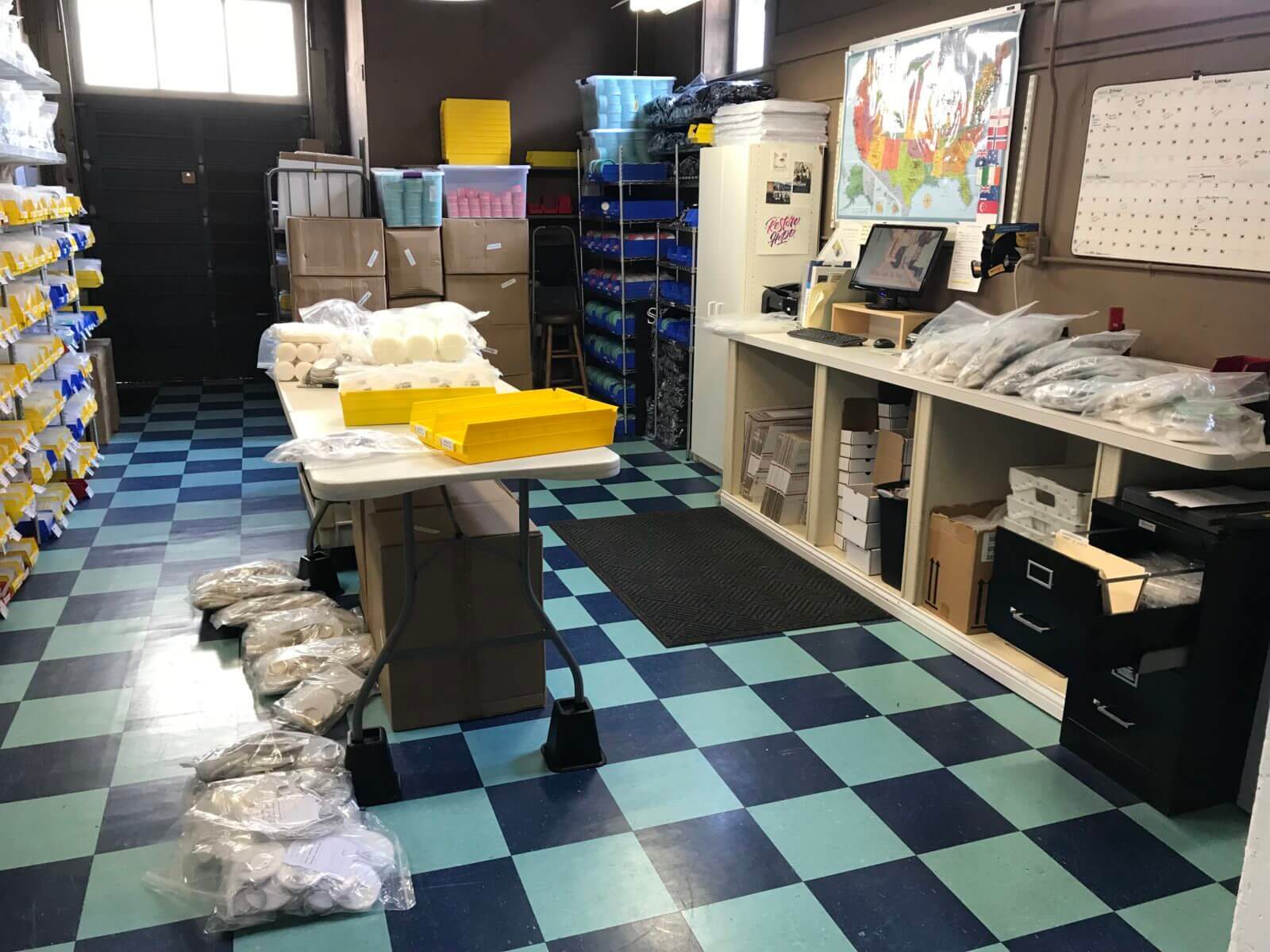 There are so many women working hard to bring you the jewelry at Starfish Project. When you wear your Starfish Project jewelry, women across the globe get to experience freedom, establish independence, and develop careers. Your purchases make a difference!
Here are some of our favorites from the Holiday Collection.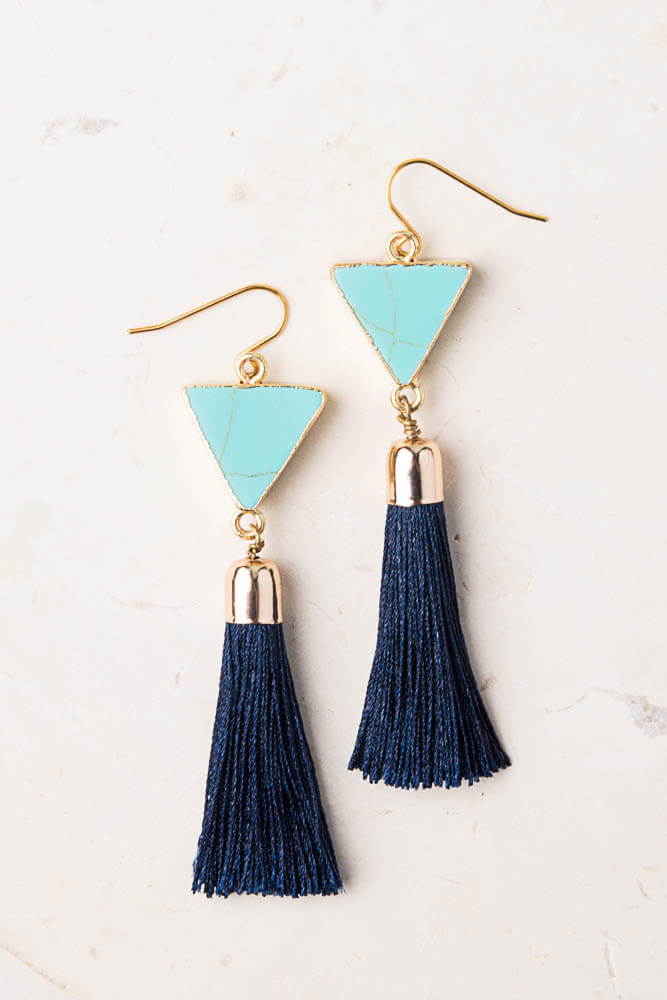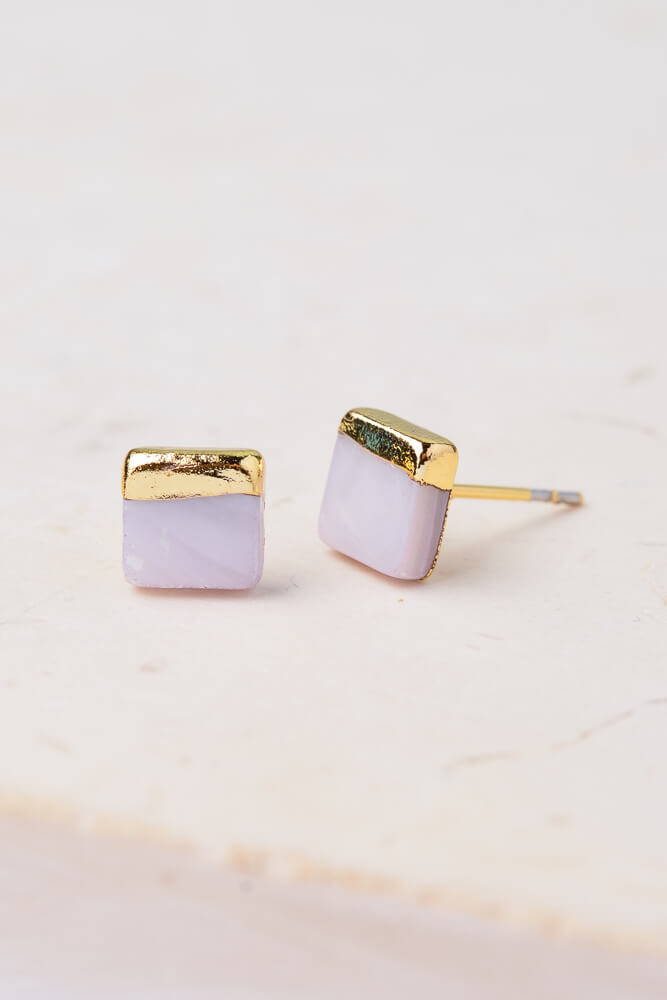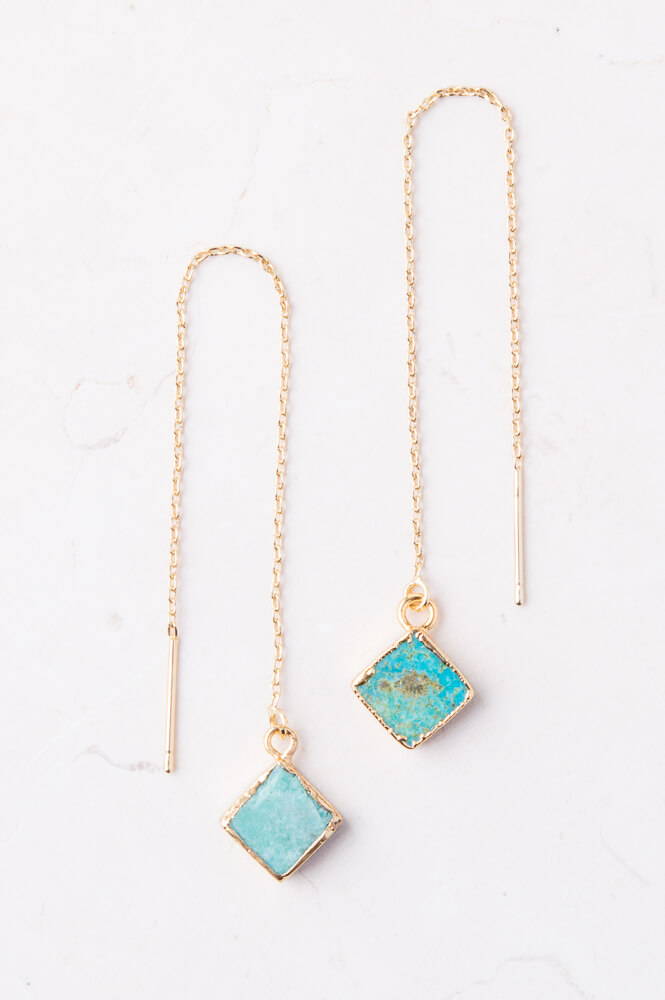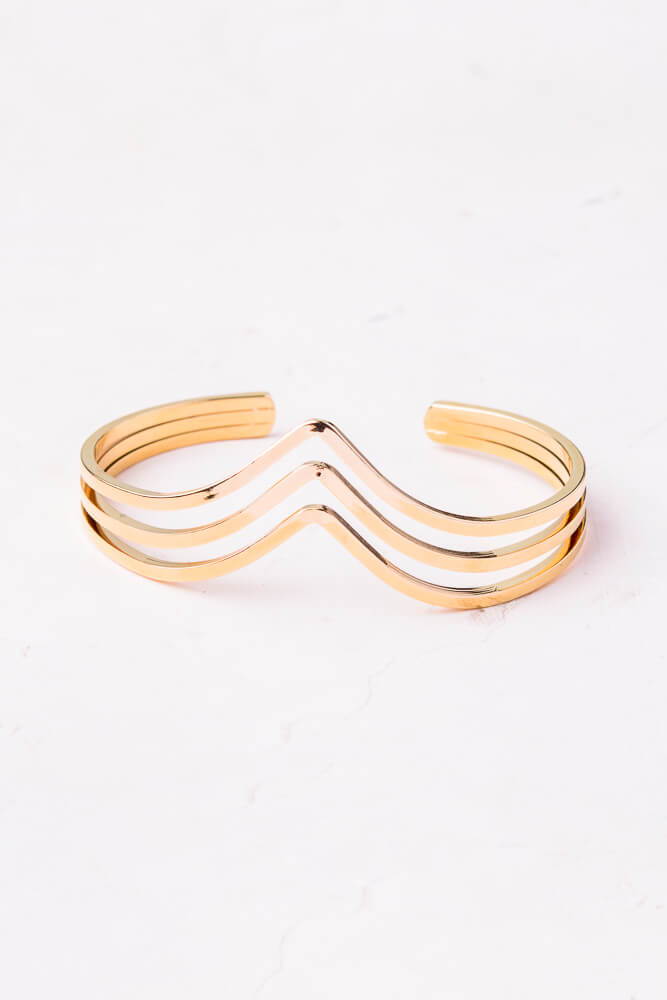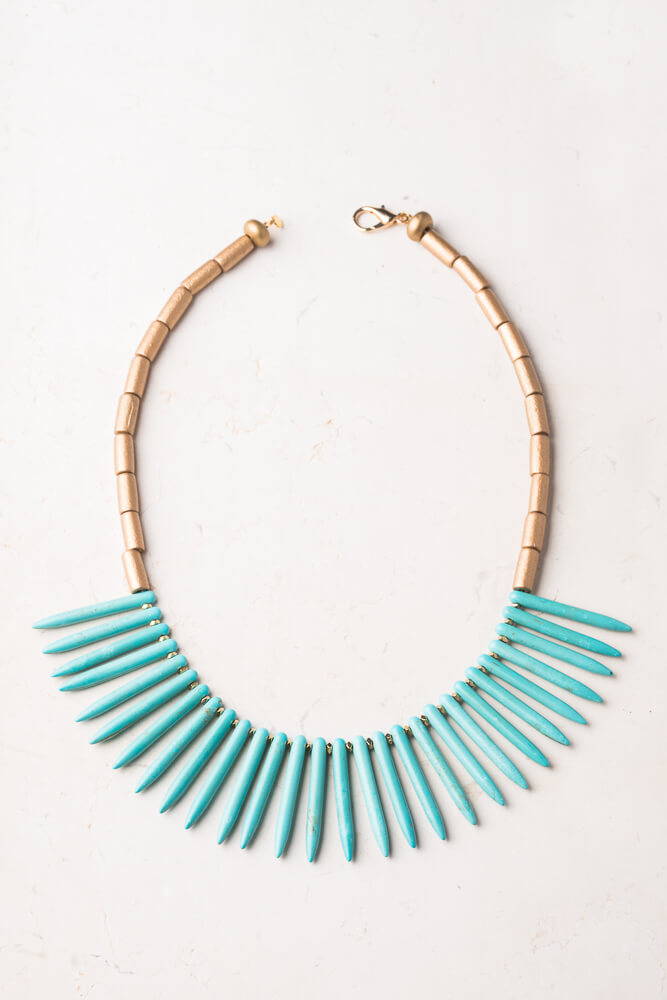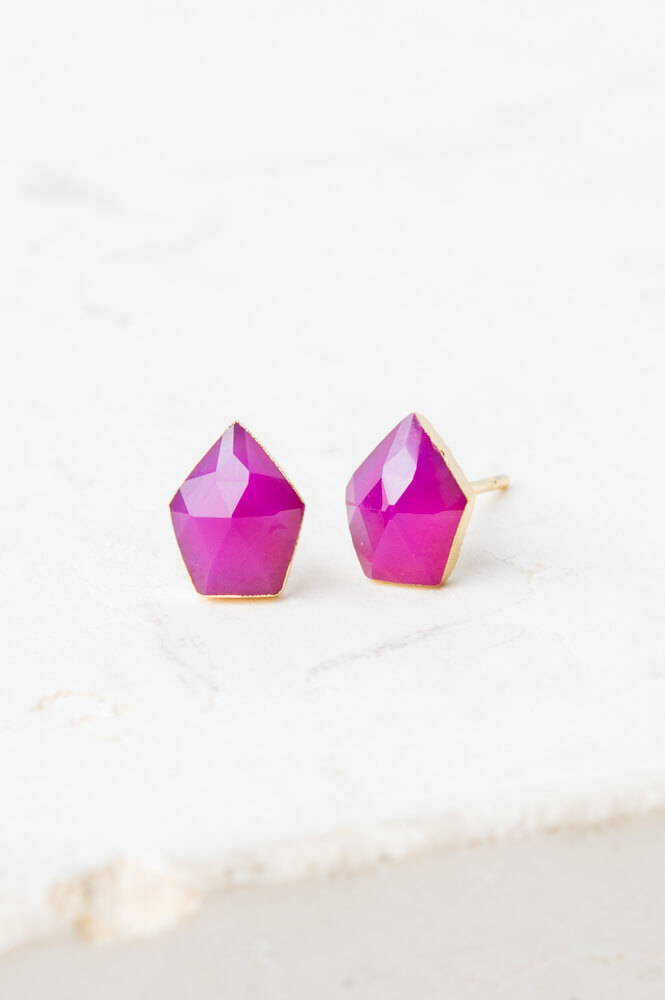 ---